Veronique Nyberg – always pushing outside boundaries and using her imagination to translate her creative ideas for the concept, the brand, and the market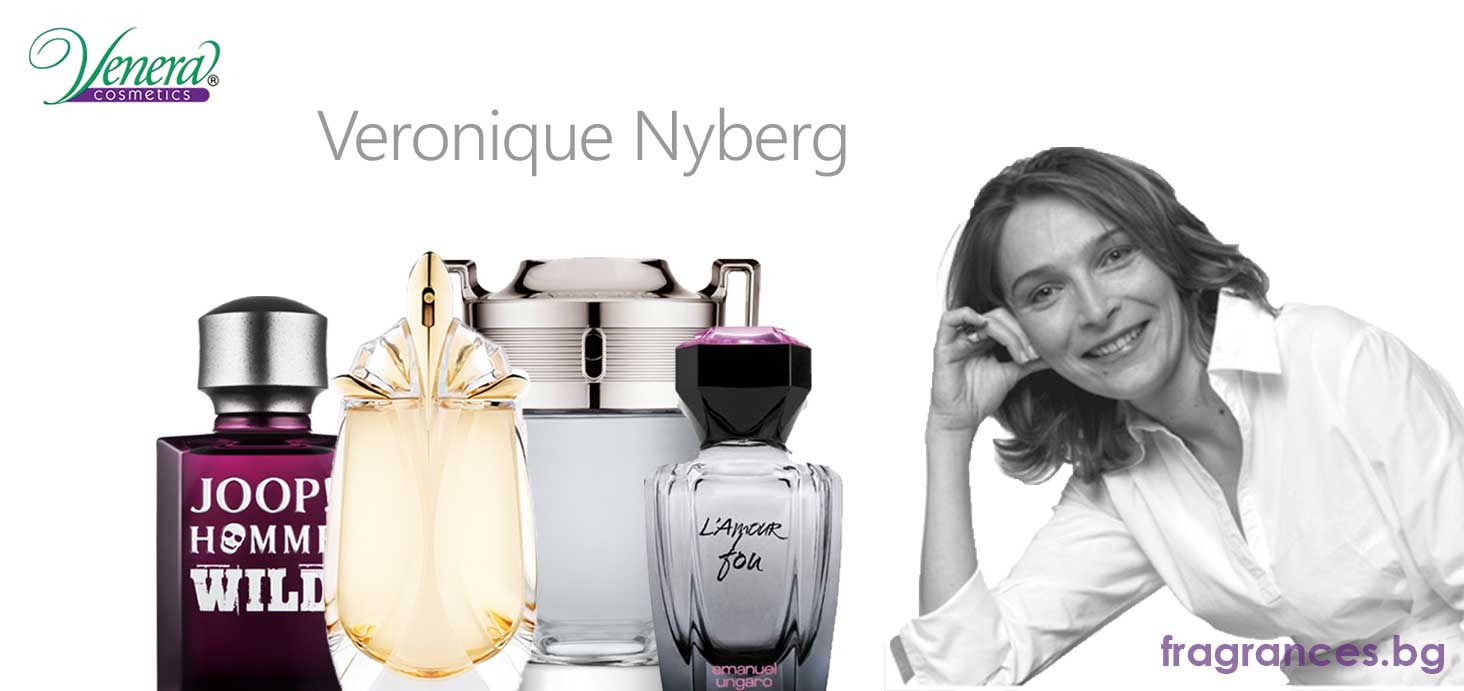 A chemist with a doctorate in Organic Chemistry, Veronique Nyberg was born in the beautiful Alps. Her educational background combined with her delicate character explains the diverse sources of inspiration she turns to when it comes to the creation of fragrances. From chemistry to art, nature, and history, Veronique Nyberg uses all her creativity and knowledge to come up with some of the best-selling formulas in the perfume industry today.
Here's what inspires her, "For me, inspiration is everywhere! I'm curious by nature and I like to see, touch, taste… I always keep my senses awake. You never know when a good idea strikes. It can be when I'm playing with my daughters when I'm tasting a new dish when I'm walking in nature when I'm wandering in a city…"
A senior perfumer at IFF's Paris office, Veronique Nyberg is also passionate about cooking, abstract art and different cultures. Just like the rest of us, she needs to recharge her senses when she is not working on a new fragrance. She likes visiting exhibitions, cooking, walking, and reading.
As with most of the worldwide notable perfumers, she also hides the roots of her passion for perfumes in her childhood memories. The small village in the Alps, where she was born, together with her grandmother's knowledge of botany made the perfect mix that let the love of Veronique to wildflowers and natural scents flourish into what's today a true mastery in the perfume creation.
Here's how she explains the creation of a new fragrance: "It is a real challenge! In fact, you need to give yourself enough freedom to come out with an interesting idea while working within the reality of a brief. As a perfumer, I'm always pushing outside boundaries and then using my imagination to translate my ideas for the concept, the brand, the market… You may think limits are hurdles, but sometimes you get the greatest ideas because you have to find a solution. Total freedom can be a nightmare…"
Being a good perfumer, according to Veronique Nyberg, means constant evolution and a lot of hard work. It takes practice, patience, and passion and it seems she has mastered them all, as some of the best perfumes on the market today are created by her (or with her help).
Some of Veronique Nyberg's great creations you will find in our online shop:
Davidoff Cool Water Night Dive EDT for women
Lancome Tresor In Love EDP for women
Paco Rabanne Invictus EDT for men
Thierry Mugler Alien Eau Extraordinaire EDT for women
Ungaro L'Amour Fou EDP for women
Boucheron Jaipur Bracelet Limited Edition EDP for women
Jimmy Choo Exotic 2014 EDT for women
Moschino Glamour EDP for women
What is your favorite perfume created by Veronique Nyberg? Share it with us in the comments below!