Sonia Constant – the senior perfumer of Givaudan, whose first word as a little girl was "flower"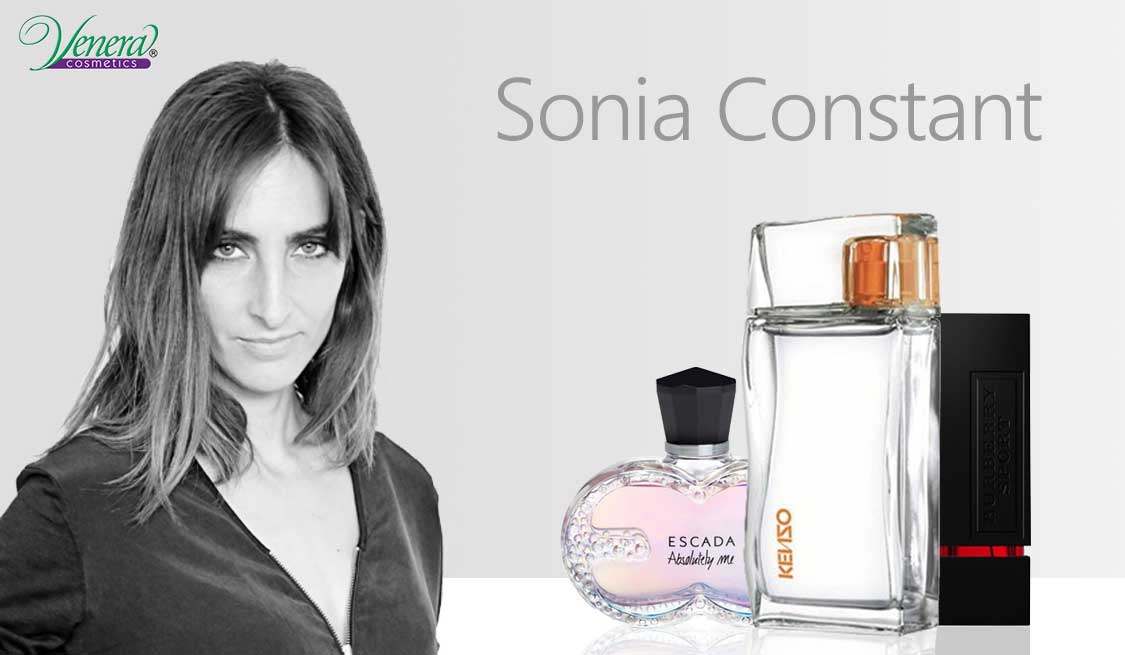 What would you expect from a little girl whose first word was "flower"? To become a world-famous perfumer, of course! That's exactly what happened to Sonia Constant – a senior perfumer at Givaudan.
When she was a little child, Sonia Constant didn't even know there was such a profession. What she knew, though, was that she was fascinated by the flowers in her grandparents' garden and she wanted to grow up and become an artist, a designer, an architect, or a stylist. "I wanted to become a creator and I loved aromas and scents," she remembers. What a better way to make her dream come true then become a perfumer?
As for the inspiration that's behind her fragrance creations, Sonia admits: "For me, sources of creativity may have very different origins. […] But often inspiration comes from my traveling […] I used to travel a lot, Rajasthan, Vietnam, Sri Lanka, Namibia, Thailand … From each country, from each culture, from each cooking, from each new flower I discovered during my travels I brought home new starting points for new perfume creations."
Perfumery, for Sonia Constant, is a pure form of art. Except for creativity and inspiration, however, the creation of a new fragrance takes a lot of hard work as well. Here's how she explains it: "You have to be creative but in a smart way; creativity is not enough today to become a perfumer. I think the most difficult thing in perfumery is to turn a creative accord into a finished fragrance that will be good in customer tests either in France, USA, Asia, and the Middle East as well."
Her passion for perfumes is what has immensely helped her in her quest to perfection when it comes to perfume creation. "When I started perfumery", she recalls, "I was so curious, everything was worth learning. I was like a hungry dog that wants to learn-learn-learn as much and as fast as possible […]"
She even compares the creative powers behind a new perfume formula to sex: "I think a human being loves things that are logical, but creation is exactly the other way around! It's like an orgasm: it will come only if you let you go. If you think too much you are going to do the same thing that others did before. You have to be a little bit crazy!"
Some of Sonia Constant's greatest perfume creations you can find in our online shop:
Escada Absolutely Me EDP for women
Do you have a favorite perfume created by Sonia Constant? Share it with us in the comments below!