What should we know about the Spanish perfumes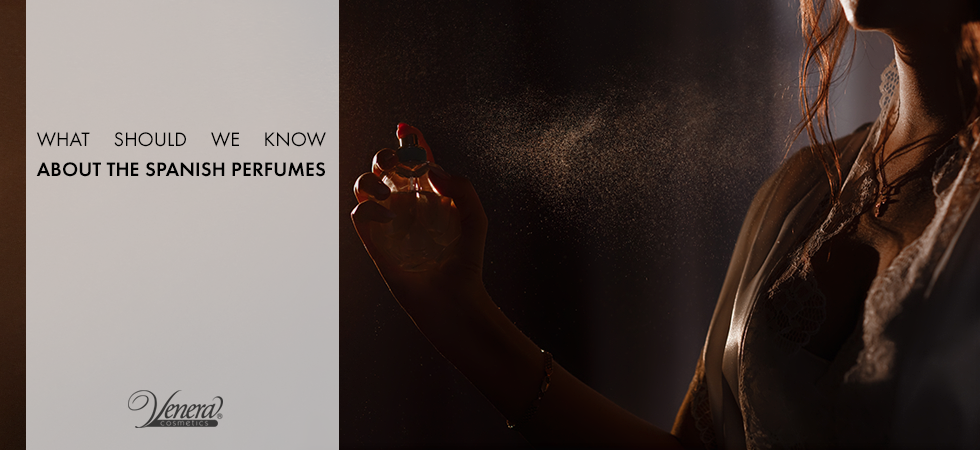 When we think about the perfume industry, the first country that pops up in our minds most definitely is France. From the time when royalties preferred to wear perfumes than to use soap to the fashion boom when every French lady cared about her style, hairdo, and perfume and dictated the world fashion trends.
And even though France is still one of the leading countries in the beauty field, when it comes to perfume fragrances, we should definitely mention its southern neighbor – passionate, fiery and sunny Spain. Since Spanish perfumes are less popular, in this article we will talk about them.
Despite the fact that the creator of the amazing perfumes Paco Rabanne grew up in France, the truth is that Francisco Cuervo is actually from Spain. Paco Rabanne is the pseudonym he uses and with which he became famous. He started his fashion career by making jewelry for famous, luxury brands like Cardin and Givenchy. Later on, he opened his own fashion house where he made his eccentric models for clothes. But ever since he presented his first scent in 1973 – the men's perfume Paco Rabanne pour Homme, people mainly associate him with his perfumes.
Today there are tens of perfumes by this Spanish brand and they offer fragrances for women as well as for men. Paco Rabanne's perfumes are luxury, high quality, long-lasting and refined. The amazing combinations of aromatic notes create perfumes that thousands of people remember and love.
Except for the amazing scents, the company spends a lot of time and effort in the design of the beautiful and unique bottles. They always manage to impress and surprise their fans with their originality. Among the most famous fragrances by the brand are the following – 1 Million for men and its equivalent for women Lady Million, Olympéa, Invictus, Black XS, and Ultraviolet.
Adolfo Dominguez is a Spanish fashion designer who is a part of the fashion world since the 70s. That was when he took over the family fashion boutique. Later on, he developed his talent and his work and even became the first Spanish designer to own his own brand and store with his name. His fragrances are for men as well as for women and they are so loved for their delicacy, freshness and long-lasting scent.
Among the most loved perfumes by this brand are: Agua Fresca de Rosas – gentle and floral, this women's perfume has the romantic scent of jasmine, water lily, musk, Bulgarian rose, and sandalwood. Spirit of Youth – this is another everyday scent, suitable for all elegant ladies as well as for the busy urban girls. Its scent is a blend of white roses, yuzu flower, and jasmine.
A perfect choice for all men are the fragrances Fresh Forests – with gentle and soothing notes of moss, lavender, sage and rosemary and Vetiver Hombre – a woody scent with notes of bergamot, African orange, rhubarb, and cloves.
One of the movie stars of Spain will always be the incredible Antonio Banderas. But besides his appearance on the big screen, his fans can also enjoy his perfumes by his own brand. Banderas has been working in partnership with the Spanish perfume company Puig since 1997. Together they have been creating tens of men's and women's fragrances available on the international market. For more than 20 years now, the fragrances under the name Antonio Banderas keep surprising and making happy its customers.
The Golden Secret – this men's fragrance is masculine, gentle and fresh. It has a distinctive smell that can become the signature scent of every elegant and confident man. It is the perfect choice for special occasions. Its top notes are of apple, liquor and mint and the base notes are musks, leather, and cedarwood. You could also sense spices like nutmeg, cumin, and black pepper.
The Secret, King of Seduction, Queen of Seduction and Diavolo are other popular fragrances by the brand that have been on the market for years.
Custo Barcelona is a Spanish designer who started his career in 1980. He has been working with his brother since that year and together they started creating the design of clothes for men and women. Later they created their own brand Custo Line which eventually became Custo Barcelona. The idea for creating the brothers' brand was born after their long trip around the world. At that point, they had the opportunity to meet different cultures and societies and to get inspired by unknown colors, patterns, and styles.
The two brothers were fascinated by the colorful and happy Californian style influenced by surfers and the laid back lifestyle. This was the style they managed to go back with to their home country and eventually transfer into their perfumes too.
The first Custo Barcelona perfume was launched in 2008 and just like the others by the company is fresh and floral. The bottles of the perfumes are also very lively, modern and bold. Some of the fragrances by Custo Barcelona you could try are Pure Custo Barcelona, Glam Star, Enjoy Man and Enjoy Woman.
Massimo Dutti
Massimo Dutti is the name of a Spanish fashion brand founded in 1985. In the beginning, the company only offered men's clothing but in 1991 the Spanish textile company Inditex took over and started the production of women's clothing too. Besides that, the brand also has collections for kids and babies, accessories and perfumes. Massimo Dutti's style is characterized by simplicity, elegance and modern touch. Its perfumes are diverse, long-lasting and affordable.
One of the most popular women's fragrances is In Black for Her. It has been on the market since 2014 and it is just as gentle and feminine as the bottle it is in. The floral-oriental composition of the perfume blends in notes of bergamot, apple, pineapple, and pink pepper. You could also smell woody notes of sandalwood, musk, and patchouli.
Among the men's perfumes, one of the favorites is Massimo Dutti Agua. It was launched in 2001 and it is the perfect choice for the everyday life of every elegant man. It combines woody, floral and spicy notes. Grapefruit, orange, rosemary, sage, cardamom, and lavender are some of the main notes. And if you truly want to soak in the perfumes of this brand, try also Absolute, En Esencia and Massimo.
Sunny Spain gave us a lot in the field of culinary, sports, music and culture. And as we saw, besides these, the passionate Spanish can also be proud of their excellent perfume industry. So keep searching, experimenting and enjoying the Spanish fragrances.