Dominique Ropion – one of the most skillful perfumers in the contemporary perfume industry
Deeply influenced by nature and all its glory, Dominique Ropion is one of the most skillful perfumers in the contemporary perfume industry. According to him perfumes should be regarded an art form. Moreover, in one of his interviews, he insists that it is rather easy to create a bad perfume using high quality ingredients.
In order to create a great perfume, you need more than great ingredients – you need experience, knowledge, inspiration… To prove his mastery through the years, using his profound knowledge of raw materials and his amazing technique, Dominique Ropion has deserved his place among the best perfumers by creating perfume masterpieces like Givenchy's Amarige, Calvin Klein's Euphoria, and Thierry Mugler's Alien.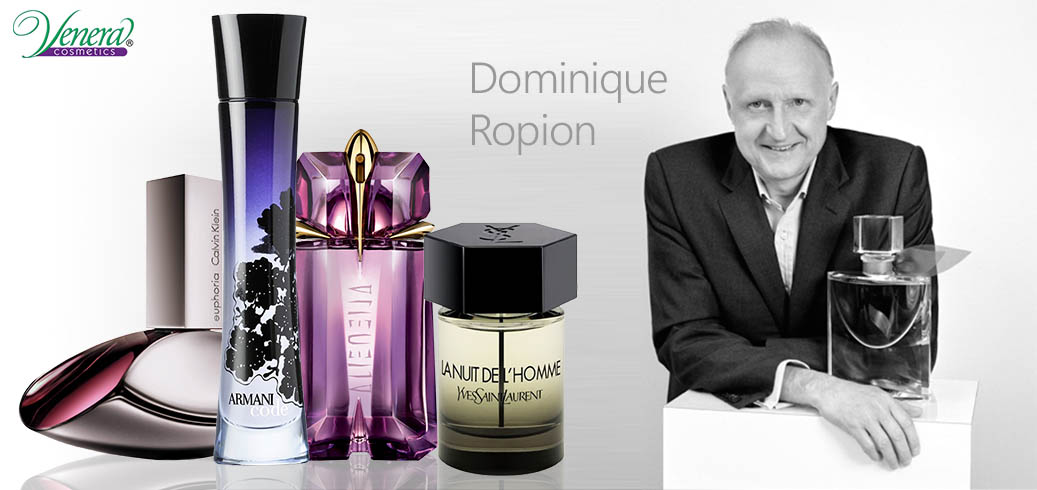 As with most passions people have, his passion for perfumes can be traced back to a childhood memory. His first encounter with fragrance was in high school. Here's what he remembers about it: "A girl in high school who smelled good; I thought it would be neat to know how to create that kind of effect."
His favorite flower (as well as his favorite smell) is gardenia because it is "complex, mysterious, sensual… like skin. Yet it's a flower." Despite this, he likes to experiment and he cannot name a favorite perfume ingredient. As he shares, "I like traveling through ingredients while sitting alone at my desk in the evening." The result of this, the "destination" he reaches in these travels, is the perfumes he creates with passion, precision, and grace.
Even though he claims he puts the same effort in making perfumes for haute parfumerie as for the mass market, his hopes for the future of perfumery are directed at a slightly different shade of thinking: "I think perfumery is going to become more creative and luxurious once again. It seems to me that that is its deepest nature."
His genius in creating masterpiece perfumes won him many prizes, one of them being the prestigious Cosmetic Valley's International Fragrance Prize (formerly the Prix François Coty) that he won in 2008.
Today, there are hundreds of perfumes, created by Dominique Ropion that we can enjoy. Some of them he created by himself and others are result of a collaboration between him and other great perfumers. Some of these perfumes you can find in our website:
Viktor & Rolf Flowerbomb EDP for women
What's your favourite perfume created by Dominique Ropion? Share it with us in the comments below!