Olivier Pescheux – looking for balance between creativity and accessibility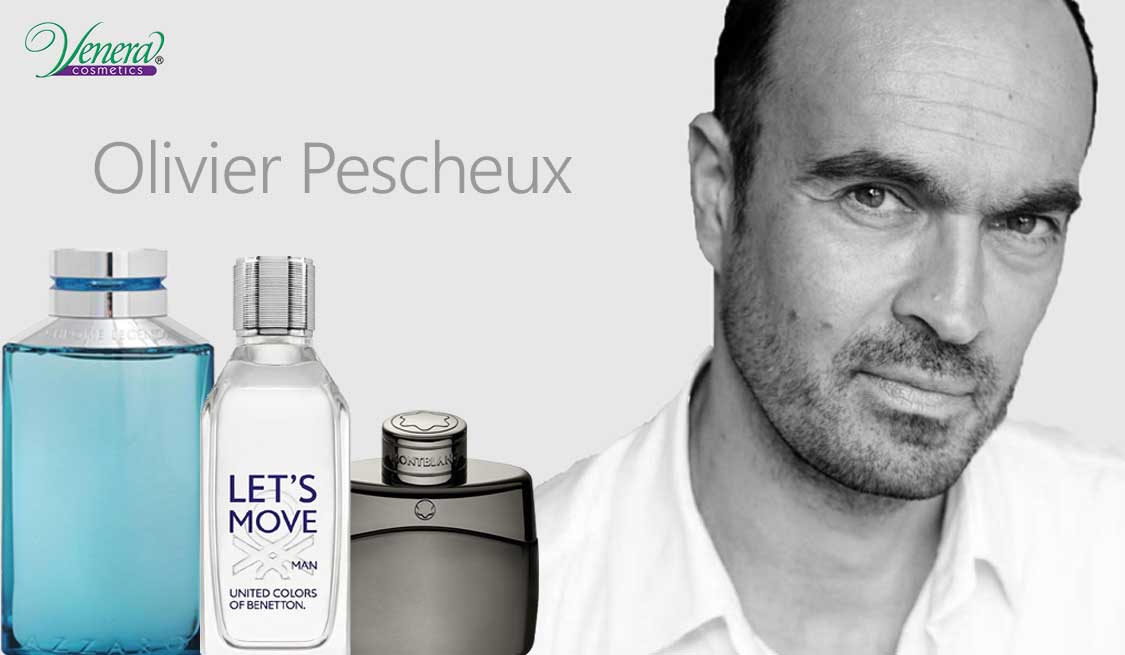 Olivier Pescheux is a world famous perfumer who graduated from ISIPCA, Versailles in 1990 and then moved to Bangkok where he used to work as a perfumer for Payan Bertrand. In 1992 he returned to Paris to work at Parfums Annick Goutal. In 1993 he joined the Kao Corporation and, 5 years later, in 1998, he started working at Givaudan. A true recognition of his mastery is the International Award of Perfume, a reward he received in 2010.
His first olfactory memories come from his childhood and he clearly remembers strong scents like the smell of the baker's oven or the beautiful aromas coming from his grandparents' garden. The decision to become a perfumer also comes from his childhood days. "I wanted to become a perfumer at the age of twelve after I watched a Catherine Deneuve film with my mother. I watched the process and saw the man on screen smelling from a bottle of perfume and said to my mother, "I want to do that". She said, "I think it is not so simple."
Inspired by the smells of Paris like roses from Bagatelle garden, rains on the road after a hot summer day, or an espresso in a bar, Olivier Pescheux believes that: "Fragrance is a creative idea. To preserve its strength and authenticity, the idea must be translated with precision and definition. The challenge is to find the right balance between creativity and accessibility."
Among his favorite scents, you will find green mandarin (highly valued by the perfumer for its clean freshness), ambroxan (for its soft sensuality), and patchouli (for the unique texture it adds to the composition). Apart from these natural scents, he also admires a lot of synthetic formulas. His secret, in fact, lies in the combining of natural and synthetic materials, thus he creates new and distinctive olfactory masterpieces that beautifully correspond with his motto: "Be yourself and be authentic".
Today his inspiration comes from many sources, one of which is his traveling experience. Here's what he recalls: "From my stay in Thailand I especially remember the incredible aromas of the delicious cuisine: the coconut, the spices, the smell of rice, the particular odor of the Durian fruit that Thai people love, and I also remember the less pleasant smells from the streets of Bangkok with all the pollution. From my time in Japan, I retain the fragrances of the temples and the Zen gardens of Kyoto, the smell of "genmaicha" tea (green tea mixed with roasted rice grains), red bean cake – all in all a lot of culinary memories!"
Fully aware of the amount of hard work that is done in the places where natural perfume ingredients are grown, harvested, and processed, Olivier Pescheux has enormous respect for all the people that are involved in the whole production process. He believes that it is the different cultures and traditions that make the natural perfume ingredients so special and unique.
In our online shop, you'll find some of the bestselling perfumes, created by Olivier Pescheux. Here they are:
Benetton Let's Move EDT for men
Mont Blanc Legend Intense EDT for men
Mont Blanc Legend Special Edition 2013 EDT for men
Paco Rabanne 1 Million $ EDT for men
Moschino Pink Bouquet EDT for women
Azzaro Chrome Legend EDT for men
Do you have a favorite perfume by Olivier Pescheux? Share it with us in the comments below!