Olivier Cresp – a highly valued perfumer with a passion for perfumes that runs in his veins
We should not be surprised that Olivier Cresp, a master perfumer at Firmenich, has a lot in common with the cradle of perfumery, Grasse. Not only was he born there, but he was also born in a family that has been deeply involved in the perfumery industry. His grandfather and his father used to trade with raw materials and his sister, Françoise Caron, is a perfumer as well. His family has been involved in the perfume industry since the 12th century!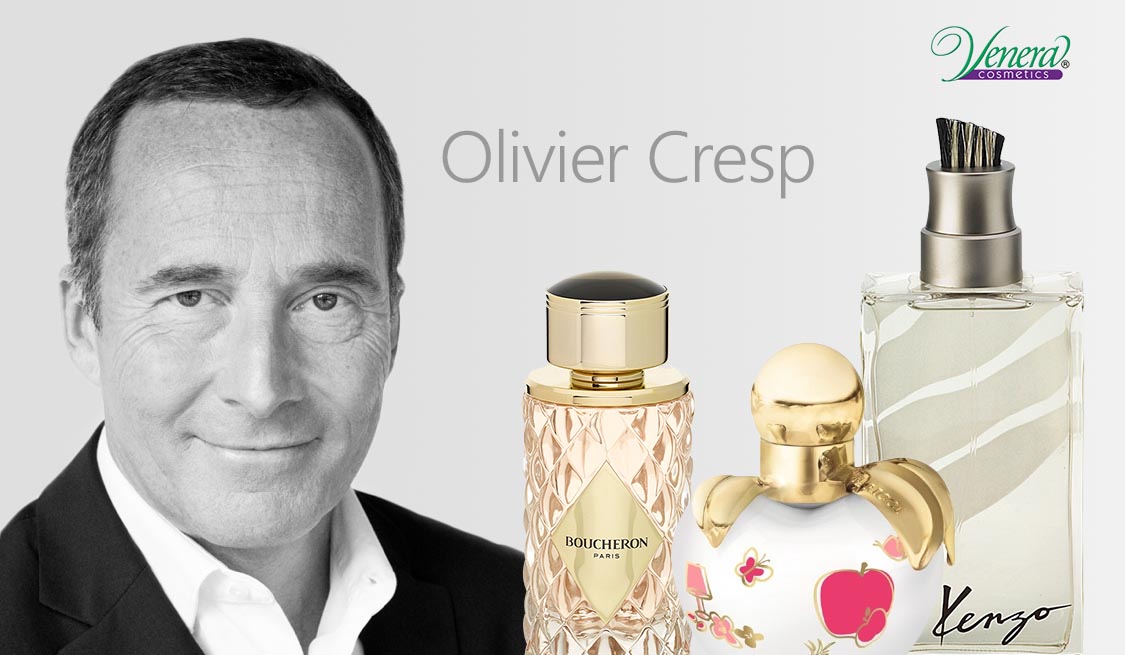 His work is highly valued by some of the most famous fragrance brands, including Dolce & Gabanna, Jean Paul Gaultier, Thierry Mugler, Carolina Herrera, Dior, Paco Rabanne, Issey Miyake, and Nina Ricci. His perfume mastery got him the highly regarded award Chevalier de l'Ordre des Arts et des Lettres in 2012 (this prize is recognition to people who have made a 'significant contribution to the enrichment of the French cultural inheritance').
Olivier Cresp's passion for perfumes runs in his veins and this is proven by the fact that, at the early age of 7, he already knew he wanted to become a perfumer, making his first attempts at creating perfumes! His love for perfumes took him to New York, where he studied perfumery at Biddle Sawyer. Then he moved back to the home of perfumery, France, where he worked at De Laire, Quest, and, ever since 1992, he has been a part of the Firmenich team.
Here are some priceless tips he shares about fragrances:
DON'T store fragrances under hot lights in your bathroom as the temperature will alter the top notes, turning them sharper or more sour and sometimes musty. You should keep your fragrances cool by storing them in the fridge to prolong the scent.
DO spray fragrance into your hair rather than all over your body. This will help the scent to last longer compared to quickly rubbing off your skin. It also means that when moving your head, there'll be a more natural waft of fragrance.
DO use a variety of fragrances for different occasions and seasons. A collection of five to six different scents is recommended.
DON'T wear a sensuous fragrance on your wedding day. Instead, stick to jasmine or rose-based scents for a romantic, but not overly sexy aroma.
DO wear a warm fragrance for a first date. Opt for a spicy scent like pepper to excite his senses.
DON'T wear an overpowering scent for a job interview. Stick to classic, unfussy smells.
You will find a lot of Olivier Cresp's creations in our website:
What is your favorite perfume by Olivier Cresp? Share it with us in the comments below!