Jacques Cavallier – a controversial perfumer with a sensitive heart and a sharp sense of humor
Jacques Cavallier could be called a controversial perfumer with a sensitive heart and a sharp sense of humor. His influence on the perfume industry is so big that even his perfume creations that can be called "a failure" by commercial standards, are influential – they create brand new trends, or inspire other perfumers to create masterpieces. Whether "a hit" or "a failure", each perfume Jacques Cavallier creates is a masterpiece on its own, difficult to classify and exciting in its own specific way.
His great talent is highly valued by some of the most famous perfume houses like Issey Miyake, Yves Saint Laurent, Cacharel, Diesel, Lancome, Nina Ricci, Paco Rabanne, Jean Paul Gaultier, Bulgari, Armani, Tom Ford and many others.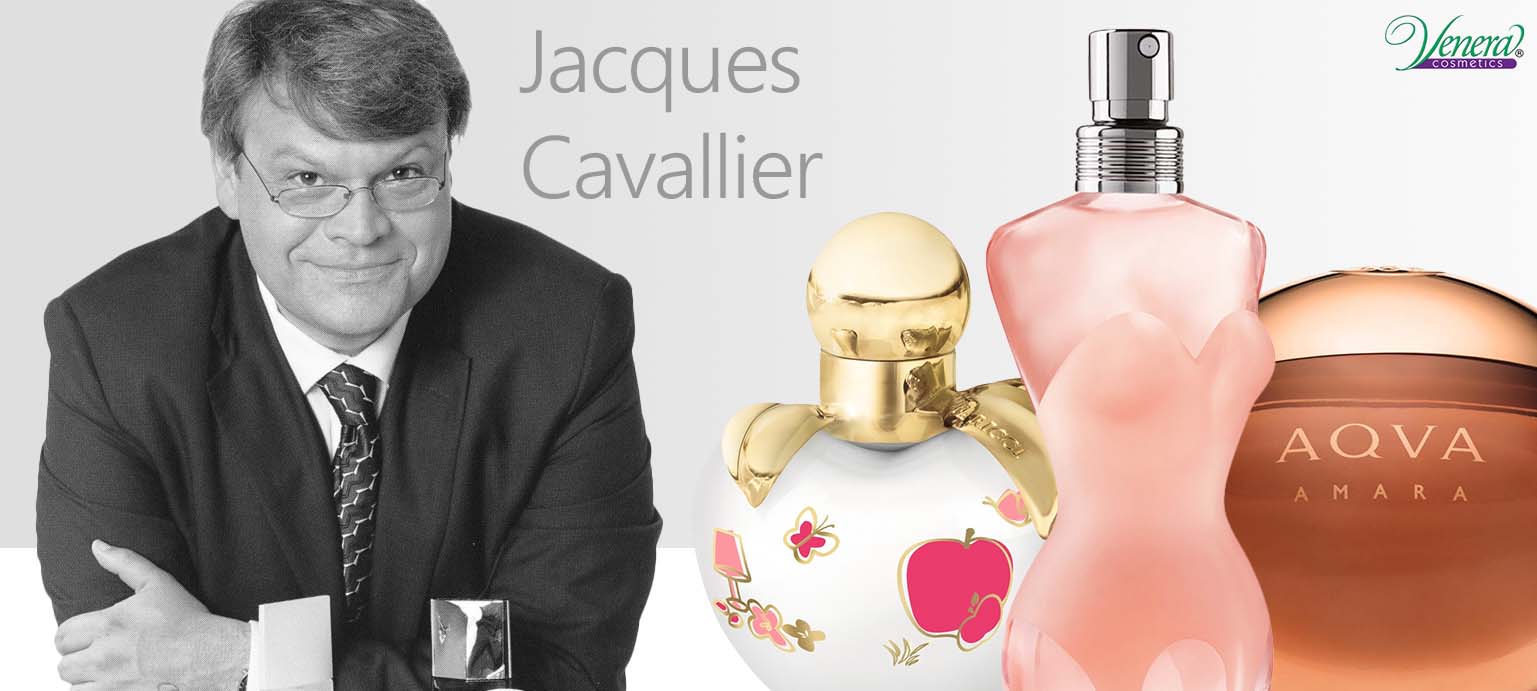 Jacques Cavallier was born in Grasse in January 1962. He comes from a very old family that has been living there since the 15th century. No wonder he became a perfumer as perfumery runs in his veins – both his father and his grandfather were perfumers. When he was a child, he spent several hours a day studying raw materials – he remembers he was particularly fond of natural materials. This time was well spent, given the fact that his creations make millions of people around the world happy and special.
After his father taught him everything he knew about raw natural materials, Jacques Cavallier joined Naarden (Quest) in Grasse and then was transferred to the Netherlands. He was next appointed at PFW in 1988 and then at Firmenich in 1990. At that time he was only 28 years old – it was then that he met 2 people who would have great influence on his successful career as a perfumer: Alberto Morillas, his "brother in creation" and Chantal Roos who taught him "how to work and impose his choices".
When it comes to perfumes and their influence on the personality, Jacques Cavallier thinks that, "A perfume is very personal, and can be perceived in many different ways. There are indeed two major approaches: the fragrance can be considered as a mirror of one's personality, or be adapted depending on mood or seasons."
Some of the great perfumes, created by Jacques Cavallier you will find in our online shop:
Bvlgari Aqua Amara EDT for men
Bvlgari Aqua Pour Homme Marine EDT for men
As the famous American Journalist Chandler Burr describes him, he is "…a prolific perfumer so successful these days that he often seems to generate a quarter of each year's worldwide fragrance product."
Do you have a favorite perfume by Jacques Cavallier? Share it with us in the comments below!