Freesia – refreshing and subtle, gently caressing your mind and playing with your imagination
Refreshing and reminiscent of early spring, freesia brings life to memories of innocent happiness. Its delicious fragrance can be described as woody and citrusy to a certain extent but it is "clean" that first comes to mind when you think of freesia. Perhaps that's the reason it is a preferred ingredient for body products (soaps, body lotions, shampoos, etc.).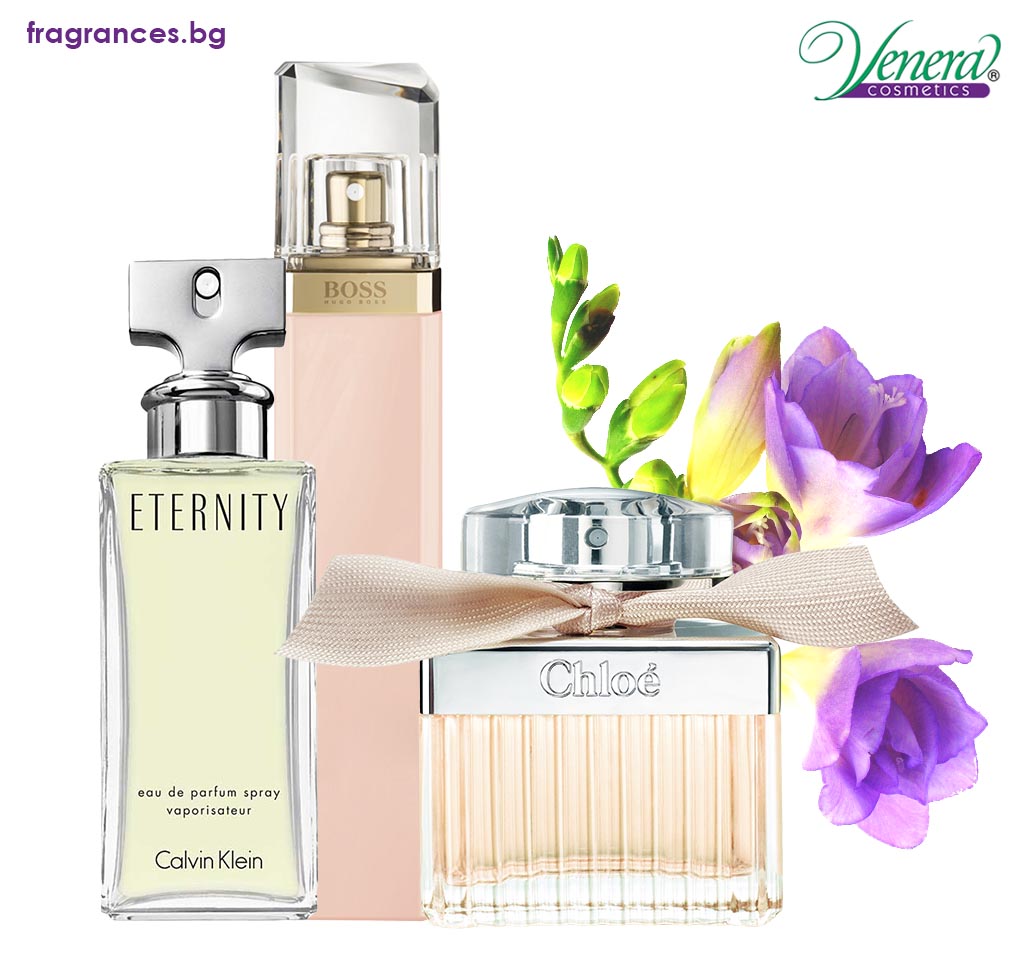 The plant freesia was first described as a genus in 1866. Its origin is southern Africa, but freesias we know today are cultivated hybrids of several Freesia species. When in their natural habitat, they are flowering in a very short period of time in early spring.
Freesia's delicate, yet strong scent has inspired many perfumers for the creation of both men's and women's perfumes. However, its femininity and clean scent make it much more appropriate for fresh and classy women's perfumes. It goes very well with other floral notes such as cyclamen, lily of the valley, magnolia, and peony.
The freesia note is achieved by synthetic ingredients, even though it is possible to extract it naturally. The process of natural extraction is very difficult and it takes too much effort and flowers, so perfumers create the idea of freesia instead when including the freesia note in their perfumes. Its main purpose in perfumes is to capture your senses and paint the mental picture of a freshly cut bouquet of happiness, vitality, and innocence. Its floral woody aroma is refreshing and subtle, gently caressing your mind and playing with your imagination.
Freesia is the flower that is most commonly used in bridal bouquets. No wonder, as it symbolizes innocence, faithfulness, and trust. If you are looking for these qualities in the perfume you are wearing or this is what the person who will receive the perfume means to you, then freesia is your perfume note.
There is a wide variety of perfumes with freesia in them that you will find in our website. Here are some of them:
Bvlgari Man Extreme EDT for men
What is your favorite perfume with a freesia note in it? Share it with us in the comments below!