Baby perfumes – are they too eccentric or just a way to take pampering your baby to another level?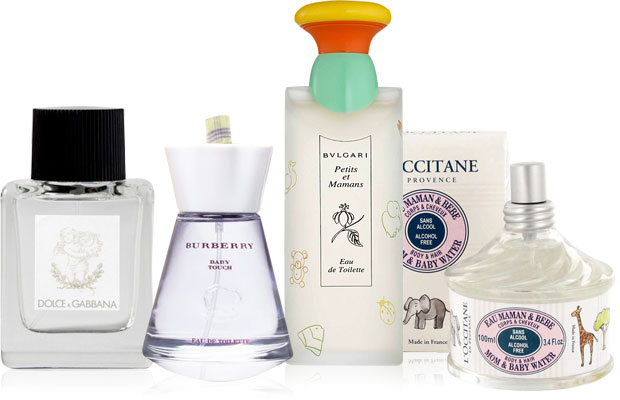 Baby perfumes? Who would think they even exist? Well, it turns out that almost all of the world famous perfumeries offer special baby perfumes in their ranges (the idea was originally born here in Europe). I know you must have a lot of questions, like: "How can something smell better on a baby than the baby itself?", "Are baby perfumes safe?", "Who buys baby perfumes?"… Let's drop the curtain and throw some light on this phenomenon, called a "baby perfume".
When at the beginning of 2013 Dolce & Gabbana announced the launching of a baby perfume, Stefano Gabbana explained: "How can babies smell even sweeter than they already do? That familiar smell associated with babies that melts our hearts will only be accentuated by this Dolce&Gabbana fragrance." It sure seems extravagant, but most of the baby perfumes don't have alcohol in their formulas, so they are totally safe.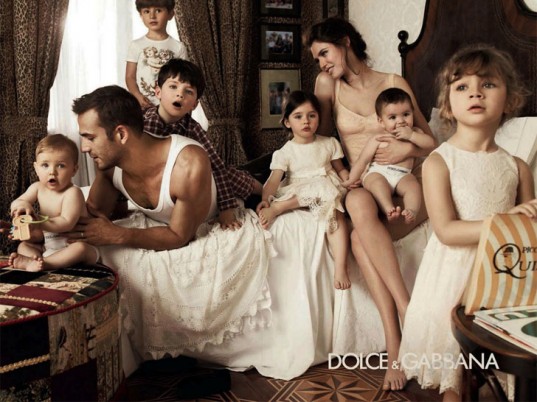 Here's a list of some of the best-selling baby perfumes:
Musti eau de soin by Mustela – Mustela is a baby products company that's proved its quality over the years, so many mothers trust its baby perfume as well. As its creators say, it "pleasantly perfumes baby with fruity (orange, mandarin) and flowery notes (lily of the valley, jasmine, freesia)". It is hypoallergenic and helps baby skin stay hydrated.
Baby Touch by Burberry – alcohol-free, this gentle fragrance is especially made for babies. Its notes include mandarin, orange, wild spearmint, jasmine, orange blossom, cyclamen and vanilla milk moss.
Petits et Mamams by Bvlgari – this is a perfume that's created for both babies and their moms. It features the summer feel of Sicilian bergamot.
​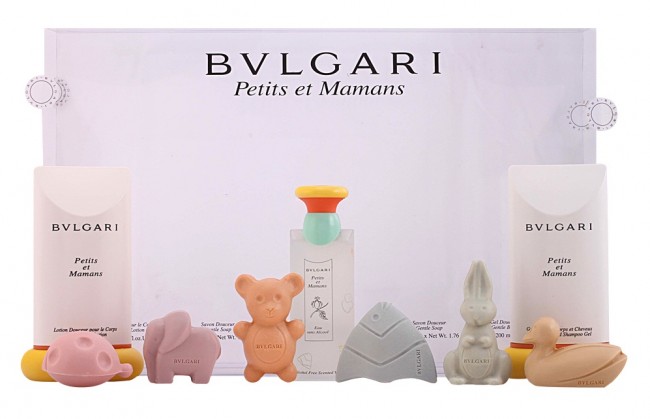 Tartine et Chocolat Ptisenbon by Givenchy – with its notes of honeysuckle, lily of the valley, jasmine, bitter orange, and Sicilian lemon, this fragrance is definitely strong, so make sure you test it before you buy it. It is appropriate both for babies and for bigger children.
Ambrette 9 – this is the most expensive baby fragrance (at a price of 200.00 USD per 100 ml). The reason for its high price is its main ingredient Ambrette grain. This is a musky scent that is almost impossible to find (it is a 100% natural product). It is appropriate both for babies and their moms.
Love Chic Baby Coco and Momo – with a separate fragrance for baby boys and baby girls, this fragrance has become very popular among celebrity moms like Madonna, Gwen Stefani, Angelina Jolie, Gwyneth Paltrow, Kate Moss, Rachel Weisz, Kelly Preston, and Elizabeth Hasselbeck. Needless to say, both boy and girl fragrances are dermatologically, allergy, and clinically tested. Their scent is delicate, fresh, and clean. Besides, it is impossible not to fall in love with their stylish and absolutely sweet bottles!
Whether this is a kind of a new fashion or a tendency that's here to stay, we leave it up to you to decide whether to use a baby perfume for your little bundle of joy. In any case, you can also take advantage of these alcohol-free discreetly scented cute bottles for your own pleasure – they are appropriate for those who are allergic to regular perfumes and make a very good choice for the long hot summer days at the beach!