Why should we choose a gift set instead of perfume?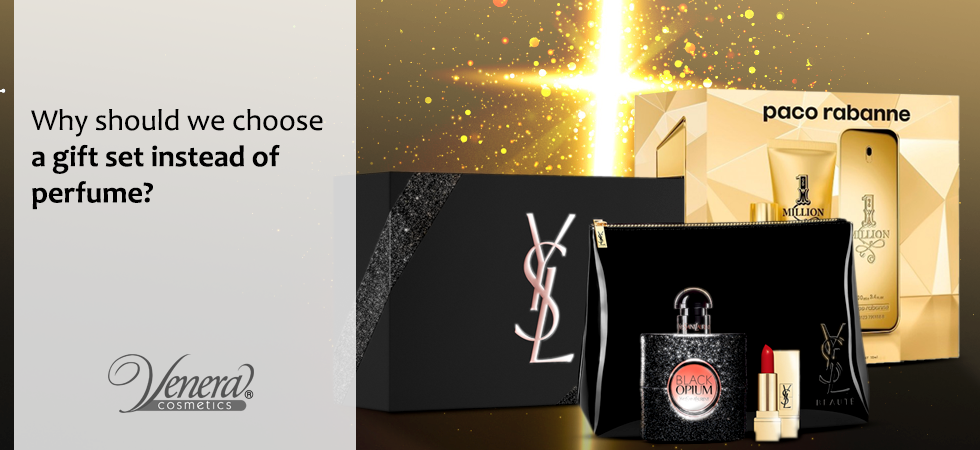 With the winter season approaching begin the serious searching and offering of all kinds of gifts with which we can make our family and friends happy. The same thing counts for individual occasions throughout the year and this can often be stressful for the person choosing, especially nowadays when most people are inundated with products.
Besides that, we can often get into unpleasant situations when there are too many products. Because of that, we should be careful and practical and sometimes, buying a gift set can be a smarter and more logical financial decision. This can be the case with gift set s that can bring much more value than a single perfume.
Cosmetics, and perfumes, in particular, are something that can always be useful and would not just sit around the house. When these cosmetic products are real and high-quality, then the gift becomes actually perfect.
Perhaps the biggest difference between the two choices would be the way it affects our wallet. The main goal of the gift sets is t offer two or more products in one package and because of this, the total price is essentially lower. As the salespeople often point out, the discount sometimes goes up to 50-60%.
Great examples of this we can see in popular physical and online stores for cosmetics. One of the most liked and sold men's perfume, The One by Dolce & Gabbana has an individual price of 94 lv for 50 ml in a certain store. However, if you decide to buy a whole gift set including an aftershave balm, then the price would be 99 lv. That is how you can get one more high-quality product for just a little more.
Urban Hero by Jimmy Choo in 100 ml is being sold for 97 lv as a single product. If you are willing to spend 30 lv more, then you would get an eau de toilette in 7.5 ml and 100 ml aftershave balm. Another good example comes from Calvin Klein. The men's perfume Eternity in 50 ml costs 115 lv but if you buy a gift set including a 100 ml shower gel for men, then the price drops almost in half – 59 lv.
Combinations between products vary but most frequently the perfume is the star of the show. Besides it, manufacturers like to put shaving cream, deodorant, and an aftershave balm.
The better price and the biggest quantity kind of complete each other. And yet, if you decide to buy a gift set instead of a single perfume, you would have one more product that has been carefully chosen to go with the perfume. Usually, they go hand in hand together.
Dunhill Icon Elite gift set is made of a 100 ml eau de perfume, a 90 ml shower gel, a 90 ml aftershave balm, and a big cosmetics bag for men. The whole amount you would pay for this gift set is 91 lv which is over a 50% discount on the whole value of the products if you were to buy them separately.
Another good example here would be one of Dirham's gift sets. The products you would get if you bought it for 50 lv are 6. It contains two perfumes – in 20 and 100 ml, a 100 ml powder, a 100 ml shower gel, and a 100 ml liquid soap.
Replica perfumes are very common even though in reputable stores it is almost impossible to stumble upon them. When we buy perfumes individually, especially in unverified stores, the chances of getting a replica are much higher. But when we pick a gift set containing a few products, this is much more unlikely.
In order to make a good replica of a whole gift set, the manufacturers would have to make the replica perfume as well as the rest of the products in the set and the box that they come with. Logically, this reduces the counterfeiters' interest in this kind of product.
In conclusion
Cosmetic gift sets pretty often offer big quantities at more affordable prices than individual perfumes. Not only you will also get more products but if you get a good holiday discount from licensed physical or online stores, you can save a serious amount of money. As an extra bonus comes to the fact that in gift sets it is pretty much impossible to get an imitation of an original product and that raises the value even more.