How to choose the best perfume for men according to the occasion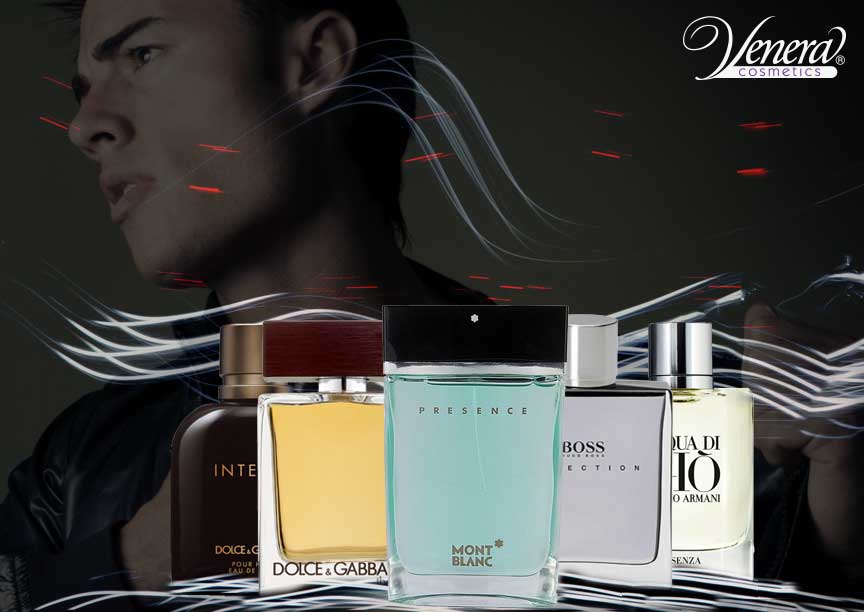 Being stylish nowadays has nothing to do with tuxedoes and ties. The contemporary man has managed to balance his personal and professional life, leaving all uncertainties behind. It is, however, not an easy task, to maintain your image of a stylish man with class and elegance.
That's where perfumes come in handy. As they have long ago lost their statute of a woman's accessory only, men's fragrances are a great way to complement a man's outfit, making it possible for gentlemen to easily fit into the dynamic everyday life challenges we are all facing.
Of course, there are many factors that determine the use of this or that perfume, like your character, your mood, your personal preferences, etc. But, you should also have in mind the occasion you are attending in order to pick the best perfume that will enhance your overall appearance.
Here are our suggestions based on the most commonly occurring occasions:
At work
We all know that a day at work can be stressful and usually very long. That's why you should stick to traditional men's fragrances for the office and bet on long-lasting scents that are neither too sexy, nor too specific or you risk falling into the trap of getting referred to as "the office stud". That's especially true if you are already in a relationship. A traditional perfume that's fresh and elegant will suit you best.
Here are our suggestions:
Armani Eau Pour Homme EDT for men
Bvlgari BLV Pour Homme EDT for men
Carolina Herrera 212 EDT for men
For a business meeting
A business meeting is a place where you have to show confidence, decisiveness, purposefulness, and determination. Your perfume should enhance these qualities, leaving your business partners with the feeling that you can be trusted. A business meeting is an occasion, on which you can afford to wear bolder perfumes that accentuate your individuality.
Here are our suggestions:
Armani Acqua Di Gio Essenza EDP for men
Bvlgari Pour Homme Extreme EDT for men
Dolce&Gabbana The One EDT for men
For a special occasion
A special occasion like your best friend's wedding or a charity dinner with your wife calls for a special perfume. The perfume to choose for a special occasion should mirror your personality and the way you want others to perceive you. There is just one rule – accentuate on your unique features with the perfume you'll go for. We recommend innovative fragrances rather than traditional ones, but the choice is really up to you.
Here are our suggestions:
Roberto Cavalli Just Blue EDT for men
Thierry Mugler A*Men EDT for men
Issey Miyake Nuit D'Issey EDT for men
Jean Paul Gaultier Le Male EDT for men
On a romantic date
A romantic date can put a lot of pressure on your nerves. There's the anticipation, the expectations, the tension between two people who have not yet discovered anything about one another. An appropriate perfume can be your best weapon for such an occasion. The perfume you should wear on a romantic date should be sexy (but not too much), masculine, and memorable. Whether it is a classic scent or a perfume that's just left the production center, we recommend that you don't overuse it as you may get exactly the opposite effect.
Here are our suggestions:
Mont Blanc Presence EDT за мъже
S.T. Dupont So Dupont EDT за мъже
Dolce&Gabbana Pour Homme Intenso за мъже
Do you use different perfumes for different occasions? Share your experience with us in the comments below!