What fragrance to choose for the prom?
Choosing the perfect dress or suit isn't the only thing you should worry about when it comes to prom – you will definitely want your fragrance to match your personality and attire as well.
Of course, there is nothing wrong with having a perfume you always wears even to such an extent that it has become a part of you. But this evening requires something a bit more special.
We have some suggestions for you that you may have in mind. If you choose your fragrance carefully, it will make you even more beautiful and irresistible.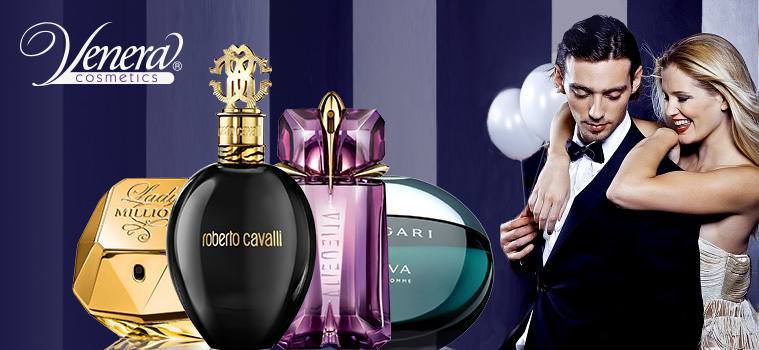 For the gentlemen:
Narciso Rodriguez for Him
This mystical, interesting and alluring perfume will certainly intrigue the ladies around you. Often described as strangely beautiful, this is not a fragrance that you would wear every day. This makes it perfectly suited for that special occasion..
Versace Eros
This perfume is fresh, woody and slightly oriental. It is named after the Greek god of love Eros and this is no coincidence – it will make everyone fall in love with you. This is a fragrance that is suitable for the ones who protect and fight for their ideas.
Bvlgari Man Extreme
This perfume is a timeless symbol of male power; a classic that will attract the opposite sex. It brings the Mediterranean freshness and is full of contrasts. It is designed for the elegant man with class and character who wants to be noticed and distinguished from the others.
Paco Rabanne Invictus
This is the scent of victory – a sensual, fresh fragrance that presents a new vision of masculinity. It is interesting because it represents the unexpected clash of worlds, powers, feelings and values: the thrill of the fresh top notes meets the sensuality of the guaiac wood in the base. It was created to be a surprise and to stand out with the duality of its composition.
Dolce & Gabbana The One Gentleman
This fragrance is designed for the man who is polite, considered, with an innate sense of chivalry. This man knows who he is and this is why he has nothing to prove.
For the ladies:
We hope that our suggestions will help in the selection of this important accessory and will make you feel really special in this unforgettable night of your prom.