Niche Perfumes – an olfactory work of art in which exclusivity meets uniqueness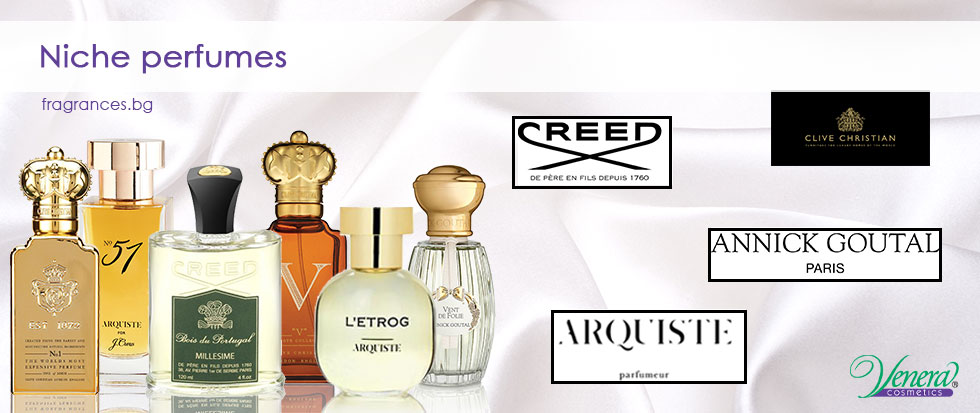 What is a niche perfume?
Niche perfumes are considered a work of art. Unlike the famous fragrances offered by the biggest perfume brands that are created to appeal to the mass market, niche perfumes serve a different role. They are offered by smaller (and more exclusive) perfume houses in an attempt to turn their back on the modern fragrance industry and bring back to life the high-quality fragrances of the past. Niche fragrances are produced in much smaller quantities and feature only the finest fragrance oils coming from all over the world. They are usually created by hand with a lot of passion by some of the most skillful niche perfumers who consider each bottle a masterpiece.
The history of niche perfumery
A lot of people think that niche perfumery is just a new fashion trend in contemporary perfumery. This cannot be farther from the truth! Niche perfumery has been known to humanity for hundreds of years. Think about all the nobility, kings, and queens who have had their own perfumers, creating special one-of-a-kind perfumes and signature fragrances.
Niche perfumes have been created long before the biggest designer and celebrity perfume brands were established. They were considered a work of art and were skillfully designed by perfume experts with many years of experience serving royal families and noble people. Queen Victoria and Queen Elizabeth I were among the biggest fans of niche perfumery!
Differences between niche perfumes and designer perfumes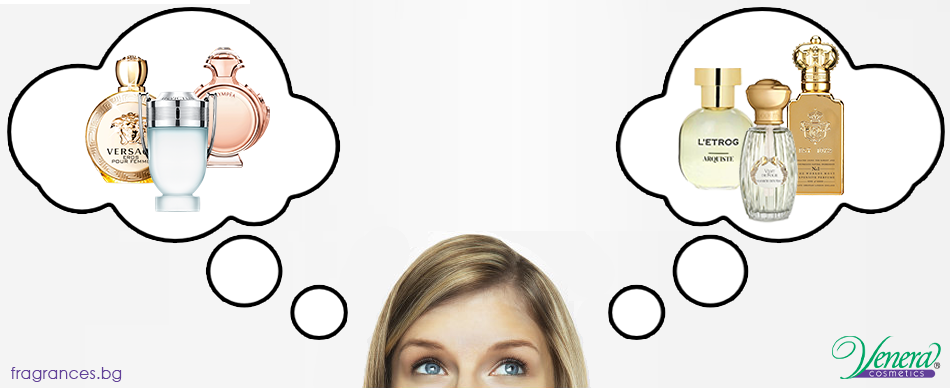 According to The Fragrance Foundation (FiFi), perfumes can be divided into 2 main groups – designer perfumes (also known as "mainstream" perfumes) and niche fragrances. The main factor that defines whether a perfume belongs to one group or the other is the number of stores a perfume is supported in.
Generally speaking, most of the perfumes you will find in large department stores are designer (mainstream) perfumes. There are, however, some exceptions to this rule, as some of the biggest perfume brands have recently started producing niche perfumes as well and exclusively offering them either as limited editions in selected stores or as a limited time offer.
Niche perfumes, unlike designer perfumes, are much harder to find. They are produced on a much smaller scale and you are highly unlikely to find them in the most famous perfumery and cosmetics stores. If you are looking for a niche perfume, you should look at a high-end fragrance boutique or (better yet) at an online niche perfume store.
Niche perfumes offer, without a doubt, an exclusivity that mainstream perfumes will never beat. They boast unconventional and unique fragrances that you just can't smell on any other person on the street (as is often the case with the most famous designer perfumes). They offer individuality, higher class, top quality ingredients and exclusivity.
Designer perfumes may not give you the sense of unique niche perfumes will, but they also have their assets. Unlike niche perfumes, designer perfumes can be found at more reasonable prices and you won't have to struggle to find one as they are sold everywhere.
Niche perfumery production process
Niche perfumes are famous for being produced on a much smaller scale than designer perfumes. The smaller quantities, combined with the top quality perfume ingredients, are what make niche perfumes so appealing. The creative process behind a niche perfume is longer as well. Sometimes, it may take up to 10 years or more for a niche perfume designer to tweak the composition and make it feel "right". Just like a piece of art, niche perfumes take up only the best ingredients and mix them with the mastery of the skillful perfumers to make the finished product a real masterpiece.
The tendency of designer perfume houses to use more cost-effective ingredients and their constant struggle to cut the costs in the mainstream perfumes' formulations is unthinkable for niche perfumery. Niche perfume houses are known to use the most expensive ingredients. They don't concentrate on the package and advertising of their products because it is what's inside the bottle that matters the most to them. That's why you are more likely to find precious and hard to find natural ingredients in a niche perfume than in a designer one. A specific feature of niche perfumes' production is the use of higher concentrations of perfume extracts that guarantees a unique olfactory experience to the person who wears the niche fragrance.
The future of niche fragrances
Niche perfumes have significantly grown in number in recent years and the tendency shows they will become more famous in the future. More and more stores have started offering niche perfumes in an attempt to satisfy the constantly demanding taste of the contemporary niche perfume fans.
Most famous niche perfume houses
Annick Goutal
One of the most famous French niche perfume houses, Annick Goutal, is a brand that takes niche perfumery seriously. They have their own in-house perfumers and take care of every step of the process (from designing to packaging) that is made by hand in France.
BEST SELLERS
Eau d'Hadrien
Petite Chérie
Rose Pompon
L'Ile au Thé
Un Matin d'Orage
Acqua Di Parma

The famous Italian niche perfume brand Acqua Di Parma has a very rich history with their first perfume – Colonia being launched back in 1916 in Parma, Italy. A real symbol of Italian elegance, the niche house became popular among one of the most famous celebrities from the 1930s–1950s. After many years of upsurges and falls, the brand Acqua Di Parma is still a Hollywood favorite with their fragrances being worn by celebrities like Kevin Costner, Woody Allen, and Sharon Stone.

BEST SELLERS
Colonia
Rosa Nobile
Blu Mediterraneo Mandorlo
Colonia Oud
Intensa
Creed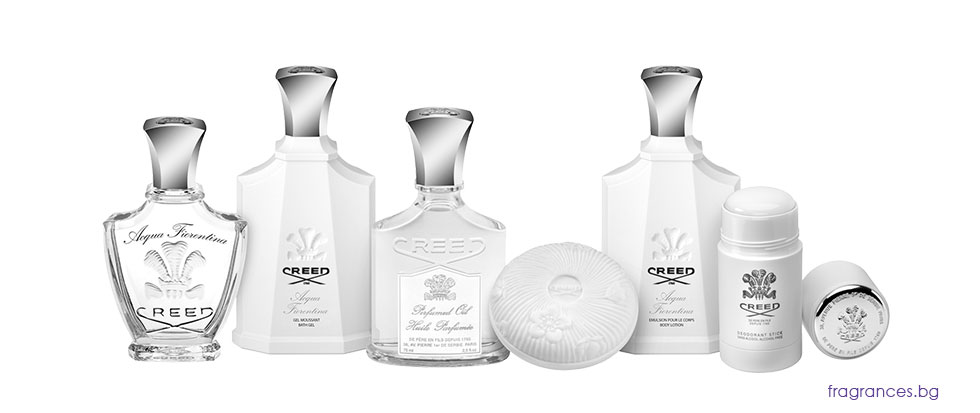 Creed niche perfume house has a long history in the world of niche perfumery. It is the perfume house that used to supply royal families, including Queen Victoria! Founded in the 1700s in Britain, today Creed is still a family-owned company that produces all its perfumes by hand.
BEST SELLERS
Cedre Blanc
Citrus Bigarrade
Creed Aventus
Green Valley
Royal Service
Jasmal
Comme Des Garsons
Comme des Garcons ("Like Boys" in French) is a French fashion brand created by Japanese designer Rei Kawakubo who is famous for her fashion collections with "anti-fashion" elements.
In the world of niche perfumery, Comme des Garcons is most famous for its controversial and unconventional fragrances. Their first fragrance, Comme des Garçons, was launched in 1994.
BEST SELLERS
Amazingreen
Comme Des Garsons
Comme Des Garcons 2
Wonderwood
Odeur 71
Arquiste
The founder of Arquiste, the Mexican architect Carlos Huber, used to be an interior designer for Polo Ralph Lauren! His flair for niche perfumes got him moving to New York, where his niche perfume brand won a number of prestigious titles and placed it among the most wanted niche perfumes in the world.
BEST SELLERS
Aleksandr
Anima Dulcis
Boutonnière no.7
NANBAN
The Architects Club
Amouage
Founded in 1983 in Oman by a member of the Omani Royal Family, the house of Amouage is devoted to developing finely blended perfumes with only the highest quality of rare and luxurious ingredients and aims to bring the art of Arabian perfumery to the world. The first perfume of the house is Amoyage Gold, created by the legendary perfumer Guy Robert who was also the creator of many other classic perfumes between the 1950s and 1970s.
BEST SELLERS
Amouage Tribute
Amoyage Amouage Homage
Amouage Interlude
Amouage Amouage Epic
Amouage Interlude
Clive Christian
The brand Clive Christian is most famous for launching the world's most expensive perfume, Clive Christian No. 1. True representatives of the niche perfumery, Clive Christian niche perfumes are displayed at some of the most prestigious boutiques like Harrods London and Bergdorf Goodman.
BEST SELLERS
Clive Christian No1
Clive Christian 1872
Clive Christian X
Clive Christian L
Clive Christian V
Clive Christian C
Now all connoisseurs of niche perfumery can find in our online store carefully selected niche perfumes collection here:
https://venerafragrances.com/niche-fragrances
Resources:
Lee, E.Y. (2013) 20 niche perfume brands you need to know right now
http://www.highsnobiety.com/2013/11/12/20-niche-perfume-brands-you-need-to-know-right-now/
Micah (2015) Complete guide to niche perfumes: 25 things you might not know about
http://www.alyaka.com/magazine/complete-guide-niche-perfumes/
Perfume love – A guide to niche fragrance (2016)
http://hubpages.com/style/Perfume-Love-A-Guide-To-Niche-Fragrance