The Story of Dior

"Happiness is the secret to all beauty. There is no beauty without happiness."
Christian Dior
Think of the Dior fashion house. What is the first thing that comes to your mind?
Is it the "killer" woman's red lips of Dior Rouge, or is it the iconic Dior Poison perfume, or perhaps it is the latest craze – the Dior saddlebag?
Whatever it is, there is no doubt that with its 70+ years of history, Dior is not just a brand, but a trendsetting institution with a revolutionary and a multifaceted mind behind it – Christian Dior.
So how did the iconic fashion house get to where it is today?
Let's have a look.
Christian before Dior
As you may presume from the massive success and long history of the fashion house, the man behind it is far from being just ordinary. Contrary to the popular belief, Christian Dior loved seclusion and isolation, avoiding all kinds of social gatherings whenever he could.
Christian's extraordinary story began in 1905 in a typical Anglo-Norman house bathed in soft pink and grey in Northern France, Normandy region. He spent the first five years of his life in an isolated area, before moving to Paris in 1910 with his family.
The days spent in the Granville villa were filled with joy and games, often played alone, nevertheless, the designer never ceased to draw inspiration from them throughout his career in fashion. The memories of the house he grew in and the surrounding area were incorporated in his art through the colors he used – grey and pink, as well as through the perfumes he created, with his favorite scent of lily-of-the-valley and roses.
Christian had inherited his mother's sense of style and beauty and his inclination towards art made him open up his art gallery in Paris, as soon as he graduated high school with his father's financial support. However, he didn't enjoy his new venture for too long, as he shut down the gallery in 1929. There were a series of adverse events, such as his mother's death and the downfall of his father's business.
Between the years of 1937 and 1946, Christian worked for two fashion houses – Piguet and Lucien Lelong, where he was a primary pattern designer, along with Balmain.
Monsieur Dior later commented that the most important thing he learned from Piguet is that elegance lies in simplicity.
The Rise of Dior
Christian Dior was an extremely superstitious man, who truly knew that he was meant to have a triumphant fate. He often visited Tarot card readers and believed in destiny's ways of engineering a man's life.
At the age of 42, he was about to realize how right he had been this whole time, while he was waiting for his plunge towards the stars. His talent had not gone unnoticed, and he finally founded his own fashion house in 1946, with the substantial financial help of Marcel Boussac (a wealthy industrialist at the time).
The end of 1946 marked the beginning of a fashion revolution with the opening up of the Dior fashion house at 30 Avenue Montaigne in Paris.
From that moment on until the spring of 1947, Dior, together with the highest class of seamstresses and designers, among which was Pierre Cardin, worked endlessly to produce a masterpiece. In February 1947, Christian Dior debuted his first collection, which was later famously named by the Americans, as the "New Look". According to Jean-Luc Dufresne, Curator in the Christian Dior Museum: "The 12th of February 1947 is the only date to which you can trace the start of a clear, historical and aesthetic social phenomenon".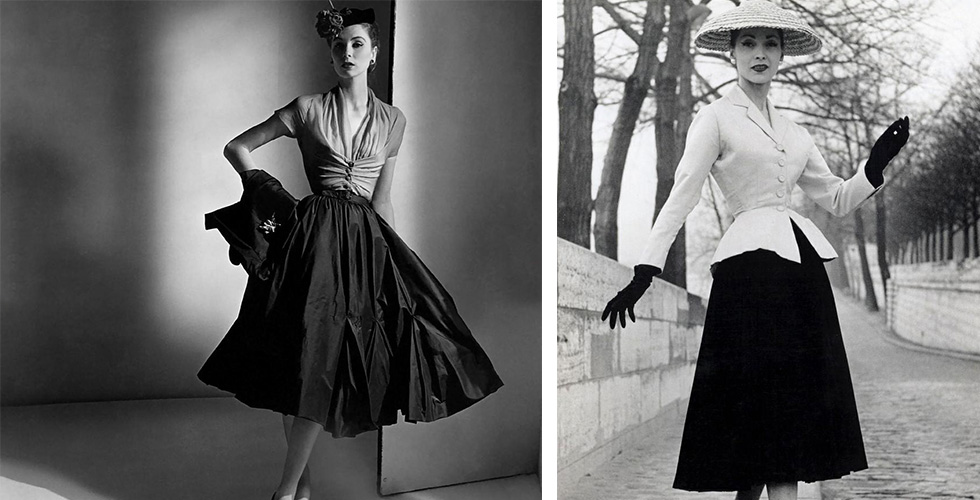 At the time France was still getting back on its feet from the war, and there was tight rationing on fabrics, and when Dior introduced women to calf-length skirts, he caused outrage among the public. The collection of wasp-like silhouettes, blossoming busts, and long skirts had a revolutionary take on women fashion and sharply contrasted with the box-like silhouettes of the period during the War, which completely lacked femininity. Livening up the grim moods that had taken over France, the collection quickly became famous internationally, helping Paris reclaim its name as the capital of fashion.
Monsieur Dior had a sharp business mind, aiming to diversify the product range of the fashion house and complete a woman's vision from beginning to end. In 1948, while still reaping the success from his "first child", the designer launched a new fragrance division with the Miss Dior perfume, which was dedicated to his rebel sister – Catherine Dior.
Dior was a success from its inception, and when the famous Diorama fragrance was launched in 1949, the company had already made a profit of around 13 million dollars.
In 1953, the fashion house tapped into makeup by introducing the iconic 'Rouge Dior' – a lipstick range, featuring eight shades of red to match the red color in his dress collections.
Christian Dior was an unstoppable force, and a man of many talents, as he set fashion trends, wrote books and lectured thousands of students on Fashion at the Sorbonne in Paris.
He died in October 1957 while vacationing in Italy, and being adored by both his friends and employees alike, there were hundreds of people on his funeral.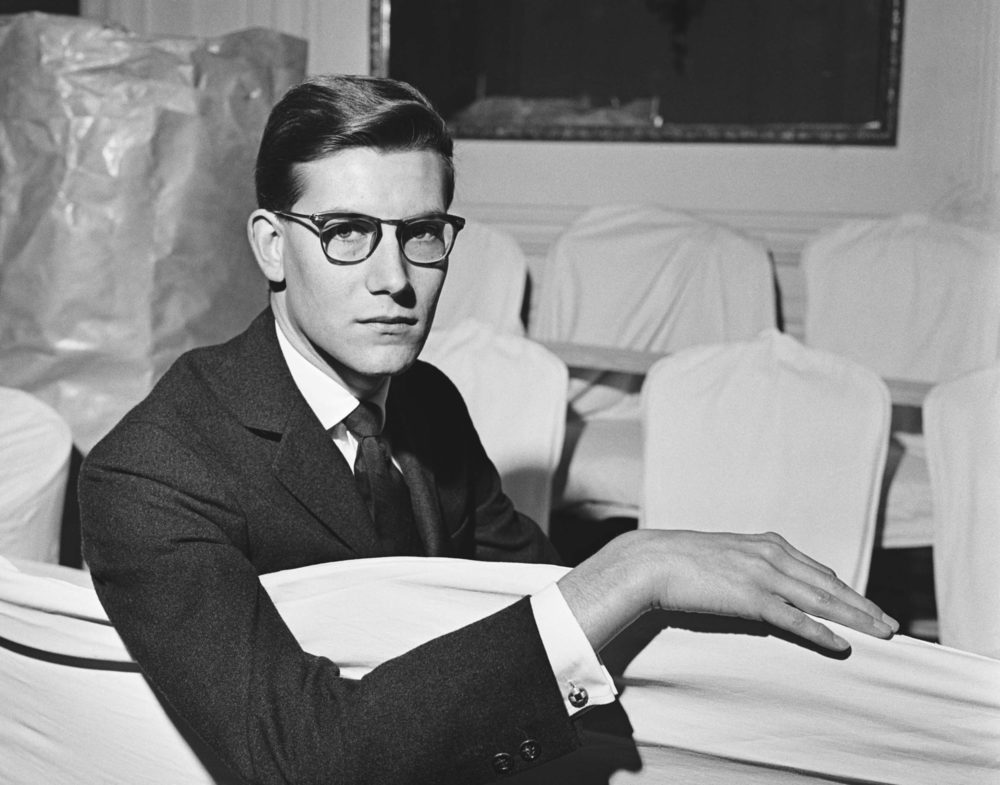 Dior after Christian
Did you know what Yves Saint Laurent, Gianfranco Ferre and John Galliano have in common (apart from the fact that they are all great fashion designers)? They all have been art directors for Dior at some point in time after his death.
Yves Saint Laurent started his career with Dior by being appointed art director, right after the designer's death. He was later succeeded by the talented Marc Bohan, who introduced the Slim Look collection, defining a fresh chapter for the brand through a slender silhouette, which was a modern take on the original flower shape.
During the years after his death, Dior changes several art directors but never ceases to impress with its innovative approach and high-quality dress designs, worn by a series of popular people, such as Princess Grace, Evita Peron, Elizabeth Taylor, Madonna and more.
For its 70+ years of existence, the Dior fashion house managed to adapt to social changes and stay current by choosing only top-class fashion designers as its creative directors, each one of them leaving an unforgettable mark in Dior's history.
To end in the words of Dior, "There is me, this intimate man, this child, this Proustian, this artist, and then there is him – Christian Dior – the fashion designer, who has killed me."