How to choose the best perfume according to the occasion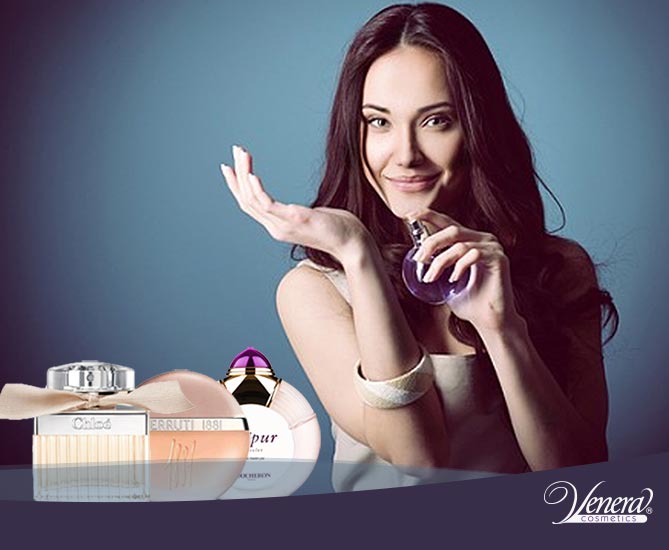 As we have written before on this topic, choosing the best perfume is not an easy task. There are a lot of factors that you should have in mind like the season, your mood, even your zodiac sign!
One of these factors is the occasion you are preparing for. Whether you are going to the beach or an official occasion like a wedding, the perfume is an integral part of your look that complements your outfit and jewelry. It is the invisible accessory that, however, often leaves a greater impression than pearls or diamond earrings.
That's why you should carefully consider which perfume to put on because there's one fragrance that will suit you for a hot summer's day on the beach and there's another (rather different) fragrance that will suit you on a first date with your future half. Here is our advice for the ladies who want to follow the perfume etiquette:
At work
We spend a rather big portion of our time at work, so the appropriately chosen perfume for a long day at the office is not just desirable, but mandatory for your flawless style. For the work environment, we recommend unostentatious scents that are delicate and fresh, rather traditional than innovative. It's preferable to wear floral-grassy and floral-fruity perfumes.
Here are our recommendations:
Boucheron Jaipur Bracelet EDP for women
Chloe See By Chloe EDP for women
Bvlgari Omnia Crystalline EDT for women
For a business meeting
The daily round at work is connected with a lot of communication with many people on different levels of the office hierarchy, but, when you have a business meeting and you want to impress the person in front of you, you can afford a bolder perfume, saying, "I am independent, confident, and intelligent and I know how to take care of myself." Just like the red lipstick, that gets you all the attention, the business meeting perfume is bold, memorable, and enigmatic. You can get this from perfumes with rose, vanilla, amber, patchouli, and jasmine in them.
Here are our recommendations:
Cerruti 1881 Pour Femme EDT for women
For a special occasion
Whether it is a wedding, an official dinner, a ball, a charity event, a cocktail, an opera, or a theater, a special occasion calls for a special perfume. That's a perfume that reveals your femininity, suits your official outfit, it's strong (given the fact that most of the official events take place in the evening), and it accentuates on your individuality. For such occasions, you can choose perfumes from the wooden family with amber, patchouli, and musk.
Here are our recommendations:
Lancome La Vie Est Belle EDP for women
Elie Saab Le Parfum EDP for women
Narciso Rodriguez for Her EDP for women
Givenchy Ange ou Demon Le Parfum EDP for women
On a romantic date
On a romantic date, it's all about the flowers. From the bouquet you'll receive from your date to the perfume you'll spray behind your ears and on the places, you want to be kissed, as Coco Chanel once said. Lilly of the valley, orange blossom, jasmine, and rose, of course, are among the most commonly used perfume notes that achieve this effect. If it is your first date, however, be careful with the gardenia and tuberose notes as they are too exciting and sexual.
Here are our recommendations:
Paco Rabanne Lady Million EDP for women
Ferre In The Mood For Love Pure EDT for women
Do you use different perfumes for different occasions? Share your experience with us in the comments below!