Emilie (Bevierre) Coppermann – an artful perfumer, constantly seeking new inspiration
Emilie (Bevierre) Coppermann discovered her passion for perfumes at a very early age. She was just 13 years old when she realized perfumery will take a major part in her life. In order to make her dream come true she knew she should study hard, so she studied organic chemistry and attended the International Institute of Perfumes, Cosmetics & Aromas in Versailles.
The perfumes she creates have a unique style and are inspired by her feminine intuition. In them you can get a feeling of her dreams and her passion for India (especially in the woody scents she is passionate about). She is also captivated by the beauty of flowers, and the harmony of nature. Her style is distinctive as she adds unusual character to her fragrances by implementing brave combinations of both male and female notes in the same perfume.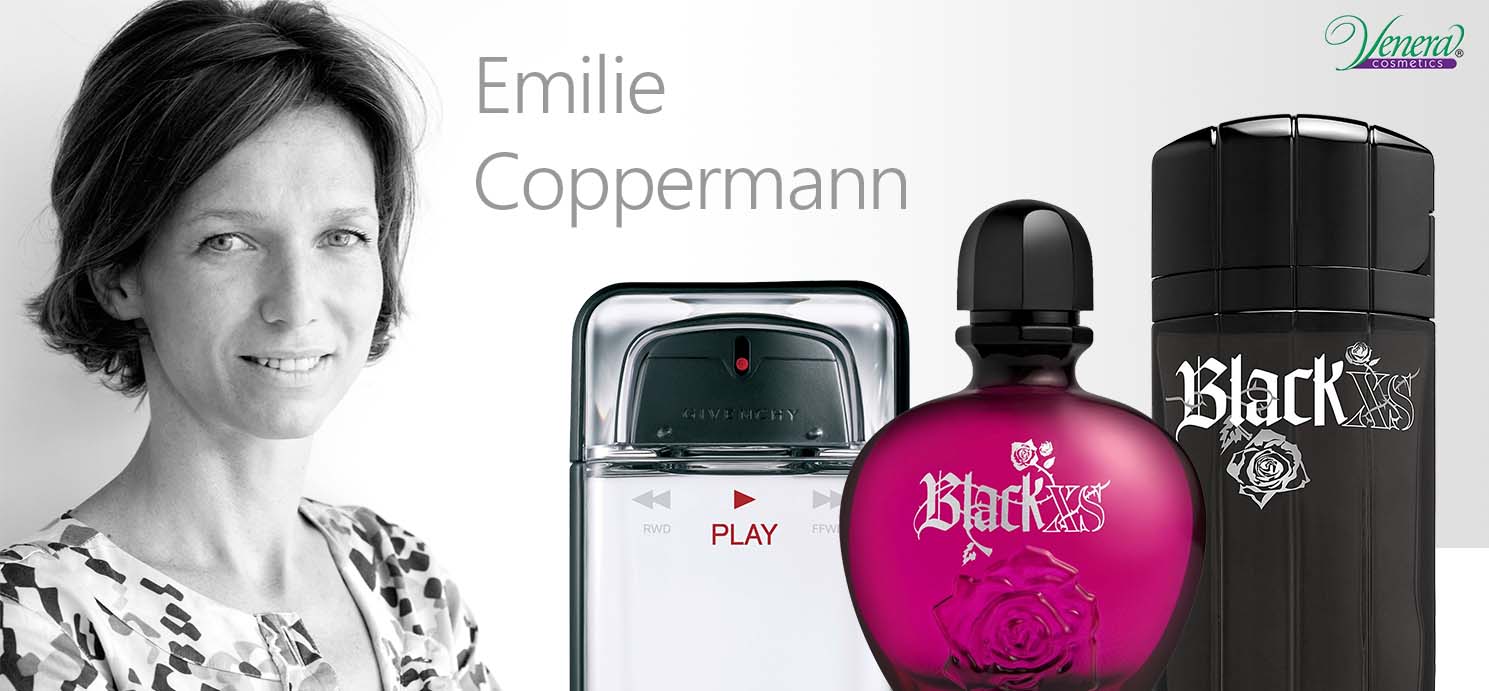 Here's what Emilie (Bevierre) Coppermann shares about her inspiration and her goal when creating a new perfume composition: "As a perfumer, I am constantly seeking out new inspiration. When designing a fragrance, my goal is to both surprise and fulfill secret desires."
A lot of perfume houses rely on her know-how to create great perfumes – some of them include Chopard, Givenchy, Christian Lacroix, Biotherm, Sonia Rykiel, Paco Rabanne, and Yves Rocher. Despite this, a true recognition of her work is the award from the Centre du Luxe et de la Création, the Prix Lalique award that she received in 2012. She was awarded for enriching the world of luxury and lifestyle with her creations.
Here's what Jacques Carles, President of the Centre du Luxe et de la Création, says about her: "Emilie Coppermann is an inspiration with her passion for luxury fragrance creations. They artfully lead us into a world of woods and spicy fragrances. She skillfully combines unusual materials to create harmonious compositions that leave us craving for more."
Dr. Heinz-Jürgen Bertram, CEO of Symrise AG, is impressed by her talent as well, "She has the courage to try new ideas and the ability to create seductive fragrances with her unique creative talents. She is an inspiration to her colleagues and her work is a key factor in Symrise's success. We excitedly await her next fantastic creations that always manage to correspond with the latest trends."
Some of her great creations you will find in our online shop:
What is your favorite perfume created by Emilie (Bevierre) Coppermann? Share it with us in the comments below!