Basil note – the favorite of the gods, stimulating your mind and senses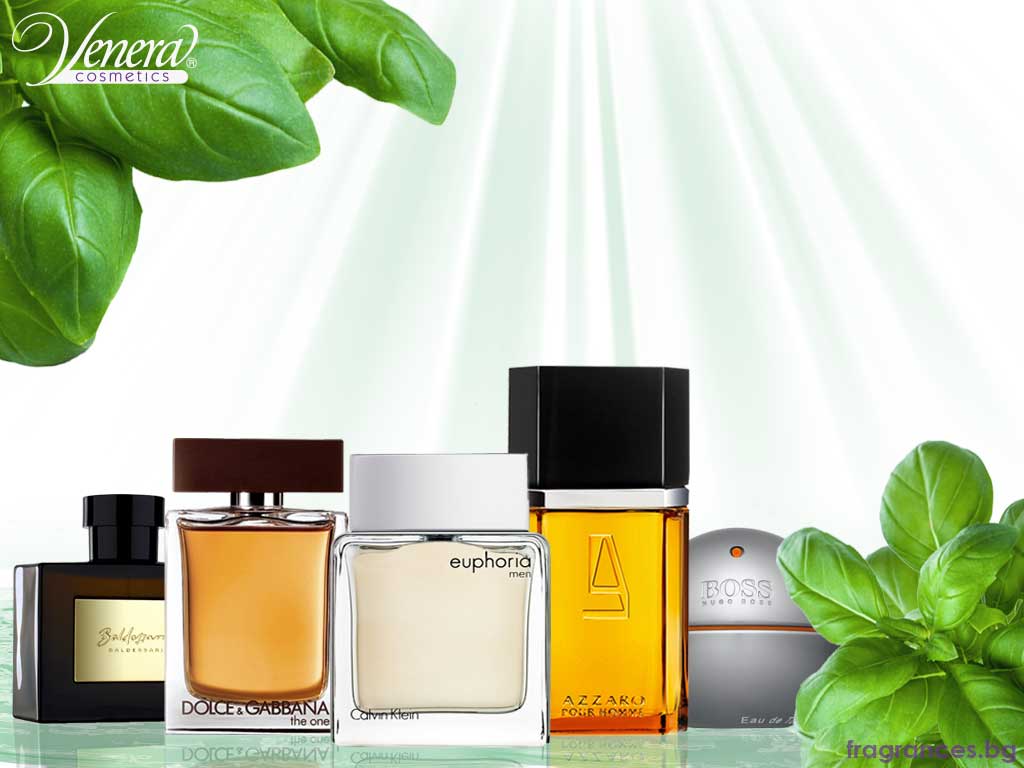 Widely used in culinary all over the world, basil is a herb that has been grown for thousands of years. In the past it was even considered sacred, as people believed it was a favorite of the gods. As for perfumery, the green and spicy basil note is very popular and widely used mainly for men's perfumes. There are, however, some braver formulas that have incorporated this note in women's perfumes.
A member of the mint family, basil has a long history and a promising future in many spheres like cuisine, perfumery, and medicine among others. It comes from India and has more than 160 varieties!
Here are some more interesting facts about basil:
The name "basil" comes from the Greek word "basilikohn", which means royal.
Different kinds of basil smell different! There is a sweet basil (it smells like clove), cinnamon basil, lemon basil, blue basil (minty), lime basil, etc.
There are studies, according to which basil has antioxidant, anticancer, antiviral, and antimicrobial properties.
There are some cultures in which basil is considered a sign of love and devotion!
When basil blooms, it looses its flavor, so be careful if this happens to your plant – then you should carefully remove the flower spikes from it.
Usually used as a top or middle note in perfumes, basil awakens the mind and gives a sweet, green top note to the perfumes it is used for. Extracted through steam distillation, basil essential oil is believed to have a lot of therapeutic properties. It is widely used in Ayurvedic and Chinese medicine for insect bites and stings, as well as for digestive disorders and as an anti-gas aid. Its calming properties prove to be helpful with anxiety and headaches.
Stimulating the mind and senses, the basil perfume note goes very well with mint, lemon, lime, mandarin, grapefruit, sandalwood, leather, patchouli, incense, bergamot, black pepper, cedarwood, ginger, geranium, lavender, and neroli.
You will find a wide variety of perfumes with a basil note in them in our online shop. Here are some of them:
Boucheron Pour Femme EDP for women
Givenchy Eaudemoiselle EDT for women
Armani Eau Pour Homme EDT for men
Baldessarini Strictly Private EDT for men
Burberry Brit Rhythm EDT for men
Calvin Klein CK One Shock EDT for men
Calvin Klein Crave EDT for men
Calvin Klein Euphoria EDT for men
Dolce&Gabbana The One EDT for men
Kenzo Pour Homme Boisee EDT for men
Roberto Cavalli Just Him EDT for men
Do you have a favorite perfume with a basil note in it? Share it with us in the comments below!