Amazing perfumes for amazing women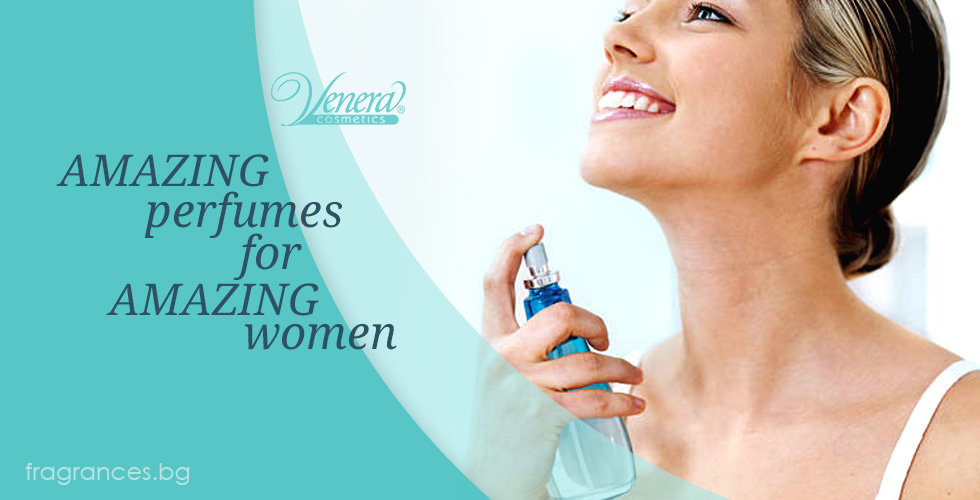 It goes without saying that women and perfumes are best friends. They are one of the most appropriate gifts for your mom, sister, wife, girlfriend, best friend, and even your granny! All these women have different tastes in perfumes, of course, so it takes a little research to find the perfect fragrance for each of them. Luckily for you, we have made this research for you so all you have to do is browse through the list of perfumes we suggest for each type of woman and pick your favorite!
International Women's Day is around the corner and it's the perfect occasion to show the beloved women around you how much they mean to you with a small gift. As you know, no woman would say "No" to a new perfume, so here's our selection for the different women in your life:
Perfumes for your mother
Your mom will always be the most important woman in your life. The bond and love you share are incomparable to any other feeling in the world. On Women's Day (and not only) you can make her happy with a perfume that enhances her mature femininity. Your obvious choice are perfumes from the Oriental Fragrance family, as well as timeless classics she knows well and has already used. Here are our suggestions:
Paco Rabanne Lady Million Prive EDP
Perfumes for your girlfriend
When you are still in the girlfriend/boyfriend phase, your relationship with the woman you have a crush on is all about romance, dates, and having fun together. The perfumes that would be most appropriate for your girlfriend should be romantic, seductive, and sensual. The perfect choice will be perfumes from the Floral Fragrance family, as well as some of the newest perfumes on the market your girlfriend has seen on TV commercials. Here are our suggestions:
Versace Yellow Diamond Intense
Perfumes for your wife
Your wife is your companion in your life. You are building a family together and it's now more than ever important to treat her with respect and pamper her with little gestures that reassure her she is your lady. If you want to be sure she will love the perfume you get her, check her beauty drawer for the perfumes she already has. Then pick something from the same perfume brand or the same fragrance family. If you want to surprise her with a new fragrance, we recommend going for a niche perfume that will impress her and will tell her how much she means to you. Here are our suggestions:
Acqua di Parma Gelsomino Nobile EDP
L'Artisan Parfumeur La Chasse aux Papillons Extreme EDP
 Perfumes for your teenage sister/niece, etc.
If you are looking for the perfect perfume for a woman in her teenage, then you must have a little sister, a younger niece or another young woman on the verge of childhood and womanhood to impress. Teenagers are rarely impressed by timeless classics, so you will be better off going for a modern fragrance from a famous brand they already know. Our suggestions for teenagers are in the lower price range and come from fashion brands they already love and wear:
Perfumes for your boss
If you want to impress your woman boss with perfume, you have to be ready to pay a higher price. Go with classic fragrances that are not too seductive as you don't want to send the wrong message! For International Women's day, you can surprise your woman boss with a perfume gift that will impress her and remind her that she is a woman in the first place, and then a boss. Here are our suggestions:
Perfumes for your granny/older aunt, etc.
If you want to surprise a more mature woman on Women's day (like your granny, an older aunt, etc.), we would recommend going for a budget-friendly present in the form of a face/body beauty product. Deo sprays, body lotions, shower gels, and deo sticks carry the same fragrance as their corresponding perfumes but they are not that demanding and intense. Here are our suggestions:
Versace Yellow Diamond Deo Stick
Cerruti 1881 Pour Femme Shower Gel
DKNY Women Energizing Body Lotion 
Perfumes for your best friend
On Women's Day, you shouldn't forget your best friend as well! She is the person you have created this amazing friendship with. You have gone through good times and bad times together. Now is the time to show her how much she means to you. The perfect gift for your best friend will be a gift set that features her favorite perfume plus complimentary beauty products for facial and body care that come in a beautiful gift box. Here are our suggestions:
Paco Rabanne Olympea Set (EDP 50ml + BL 100ml)
Escada Joyful Set (EDP 50ml + BL 50ml + кутия)
Gucci Bamboo Set (EDP 75ml + EDP 7.4ml + BL 100ml )
Roberto Cavalli Paradiso Set (EDP 50ml + BL 75ml)
A few final words
Do not wait for a certain occasion (like International Women's Day, St. Valentine, or her birthday) to show the women in your life how much they mean to you. Pampering the women you love with small gifts and gestures of attention will make them feel loved and bloom like spring flowers. Eventually, your small acts of kindness will come right back to you in the form of love and affection only a woman who feels loved and respected is able to give.