9 perfumes for trips and adventures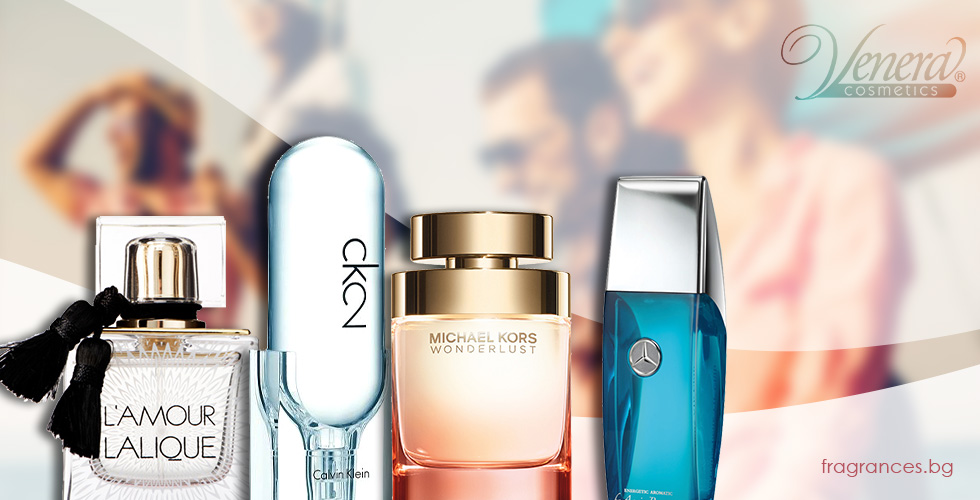 Have you noticed that our most favorite memories have a scent? Yes, it does sound weird but it's actually scientifically proven – scents not only have an influence on us in various ways but can also play the role of a time machine. They easily bring us back to different moments, favorite times full of memories and sensations. We can guarantee that if you smell a particular scent, it would be much easier for you to get back to this certain wonderful moment of the last summer, or you will be able to feel again the spring breeze and the waking world.
Aromatic notes, however, can do much more that bring us back to favorite moments. They can set the mood for special experiences, bring out certain desires and dreams for which we otherwise would like the courage to do.
And summer is at its peak, and, as we all know, the perfect season for creating memories, we have selected for you 9 perfumes perfect for these road trips and adventures you have coming. They will bring out the adventurer in you, will set the mood for unforgettable experiences and irresistible moments.
It is no coincidence that we start our selection with this scent. Davidoff Adventure is the traveler's scent, the adventurer, the explorer. It perfectly combines charisma with adventure, strength and stability with the unknown. The scent of aromatic and refreshing mandarins, lemons, vetiver and musk, will energize you and prepare for unforgettable summer moments.
If you want to instantly awake your desire for romantic adventures and to put yourself in a summer mood, this is the scent for you. Light, sweet, unobtrusive but extravagant, it will enchant you and at the same prepare you for memorable summer nights and days.
With its clean and elegant scent, Mercedes-Benz VIP Club Energetic Aromatic will captivate you and make you embark on a tempting adventure. Suitable for both beach walks and hot party nights. The fragrance emphasizes your class, sophistication and temptation, adding an adventurous touch to the subsequent impressions.
A sunny summer morning, sea breeze, a refreshing citrus juice in your hand, you feel the splashes of the sea waves crashing into the shore near you. Every summer day is an adventure, every summer day is an occasion for happiness, even the more relaxed and quiet ones. Feel the happiness and freshness with Happy and enjoy the best of your summer.
Feel the freedom of the summertime. Inspired by the Bentley Azure Convertible, this scent indicates immediate impact with its tide of freshness like a breath of salt air on the beach. Bentley for Men Azure will allow you to feel the true energy and the power of boundless blue.
Dedicated to the desire to escape, the desire for wanderlust. No need for words here. Just see the fragrance's ad video:
Https://www.youtube.com/watch?v=SuvA7ZbF3NU
Here's what the nose behind this fragrance, Jean-Claude Helena, says about it: "I remembered the smell of ponds, the smell of jasmine, the smell of wet stones, of plum trees, kumquats, and giant bamboos. It was all there, and in the ponds, there were even carp steadily working towards their hundredth birthday."
The citrus scent, suitable for both men and women, will immerse you in an imaginative flower garden where you can easily lose yourself in the beauty and irresistible aroma of the scents that surround you.
Immersing you in a world of fantasies and dreams, the oriental notes of this sweet and elegant fragrance will remind you of the pleasure and carelessness combined with the sea breeze and the fruit elements. The perfume surrounds our minds with breathtaking views and leaves us not only with the desire for more but also with the urge for action and initiatives.
Summer is traditionally full of unforgettable nights, crazy moments, impressive trips, and days full of nice cocktails, good music, loved ones and beautiful scents. Summer is dedicated to adventures and memories. Summer is young in spirit, brave, even slightly reckless. The unusual combination of wasabi, mandarin and purple leaves in the face of Calvin Klein CK2 makes it a suitable companion for all the extraordinary experiences that are ahead of you.
Summer is for yourself. To fall in love and live. Make it unforgettable. We wish you great summer moments.