6 perfumes that smells like Christmas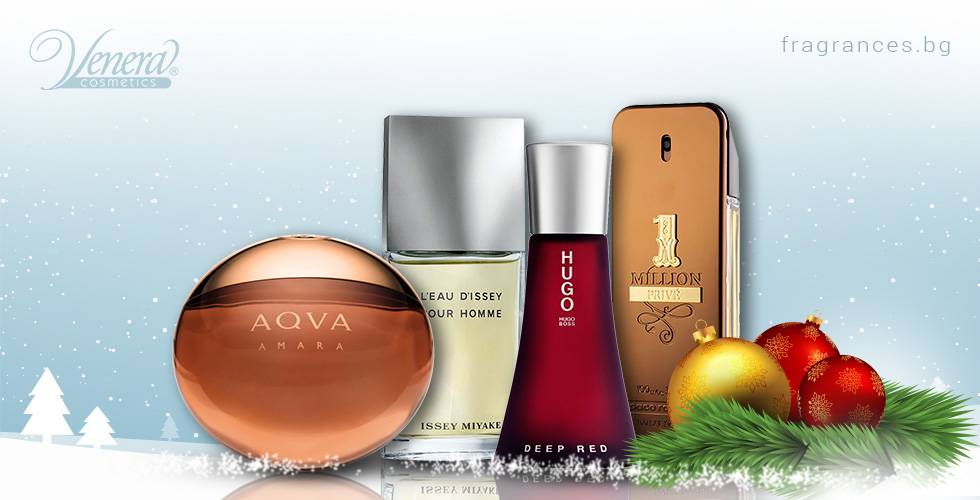 See the perfumes that remind you of Christmas holidays with their flavors of mandarin and cinnamon
Various scents appear in our minds as soon as we think of Christmas. These scenes remind us of a bright Christian holiday. Undoubtedly, two of these fragrances are the glamorous aromas of cinnamon and mandarin that bring a sense of coziness, harmony and tranquillity. They can become a true machine of time and lead us into our childhood memories, in which we walk peacefully around the tree at home.
To give such moments is one of the most exciting experiences. We can share them with relatives and families. The machine of the time has not yet been created, but the journey through memories through aromas is fully achievable. And pretty easy. You only need to choose the right combination of fragrances and magic is happening! Check out our perfume suggestions that will remind you of happy moments from the distant and recent past. Choose the right Christmas aroma and give yourself an exciting journey in time to yourself or a close person.
Women's Perfumes Perfect for Christmas Holidays:
Do you asking yourself: "Is there a perfume that smells like a modern woman?" Hugo Boss Hugo Deep Red is right about this. It combines gentleness and strength, tranquility and aggression, innocence, and sex appeal. Perfume is all faces of modern ladies gathered in one bottle. Its top mandarin notes blend elegantly with the middle notes of ginger. The notes create the feeling of a real holiday. Suitable for both every day and special occasions, Hugo Boss Hugo Deep Red is a fragrance that can bring back your mind to the past and remind you of childhood memories. It can take you far into the future and make you laugh.
Moschino Cheap & Chic I Love Love
If there is a perfume that smells on a holiday and love, Moschino Cheap & Chic I Love Love is just that. There is a gentle wink in the name of the fragrance. Moschino engages us with the fresh notes of orange and grapefruit, delicately moving to the intoxicating scent of cinnamon. The base notes offer a woody flavor, and the perfumers have gathered a whole Christmas tale in a charming lady's fragrance.
Jean Paul Gaultier Classique
Jean-Paul Gaultier Classique is a strong and provocative scent that leaves a trace behind. The ladies who choose this deep and warm aroma quickly make an impression. Perfume can be recognized by people even with closed eyes. This is because of the aromatic notes of orange blossom, mandarin and cinnamon. Classique highlights the most tender features in every woman and brings a dose of mystery to herself.
We also give you some aromatic suggestions for men who want to get a special perfume for the upcoming holidays.
Men's Perfumes Perfect for Christmas Holidays:
Perfume 1 Million quickly became a classic. Men's fragrance 1 Million Prive is a great experience, enclosed in an elegant perfume bottle. The scent is oriental with woody notes, and there are added many contrasting aromas. The aromas of mandarin and cinnamon engage in the perfume experience. Its heart is a gentle and delicate touch of tobacco notes and myrrh. Basically, the perfume has a warm base of patchouli and Tonka, which create a feeling of coziness and tranquillity.
Issey Miyake L'Eau D'Issey Pour Homme
Issey Miyake L'Eau D'Issey Pour Homme is an elegant, refined and fresh fragrance. The citrine chord of mandarin corresponds in a light and delicate way with the average aromatic notes of Ceylon cinnamon, nutmeg and resed. The fragrance is suitable for men with a free spirit and creates a sense of calm and harmony.
Bvlgari Aqva Amara
There is no woman who can resist the male fragrances offered by Bvlgari. The brand has become a synonym for masculinity and strength, and Aqva Amara is a stunning aromatic composition. The peculiar notes of the perfume include Sicilian mandarin, flowing into water notes and reaching to the heart with the odor of Indonesian patchouli and white incense.
These are the luxury perfume proposals of Venera Cosmetics, which will deliciously complement the festive evening. They will remind you of happy moments shared with your family and relatives.
The team of Venеra Cosmetics wishes you happy holidays!