10 lovable perfumes for her and him on Valentine's Day

Surprise your beloved one with a luxury brand perfume or an irresistible Valentine's set
February is already here and one of the most romantic holidays is celebrated by millions of love lovers all over the world –  Valentine's Day! On this day hundreds of thousands of ladies get an engagement ring of their favorite. With more than 70% growing the purchase of chocolate products, flower boxes, luxury jewelry, and branded perfumes. A true love idyll!
One of the most gifted and most favorite gifts that both women and men adore and appreciate as much as love is perfume!
We all have heard the phrase "love is in the air." That's why we, the perfume experts at Venera Cosmetics, offer you a list of 10 enchanting love fragrances for a Valentine's Day gift:
Women's Fragrances:
Wild, free, and daring, the panther is the truly female essence. The royal combination of colorful chiffon chords awakens the desire for passionate dance in the jungle. Captivating with its natural smell, like a panther that hunts hidden while waiting for the one attracted by her own fragrance. La Panthere – a symbol of free women.
Perfume L'Extase is a romantic potion that seduces everyone around. The spicy combination of pink pepper, fruity charm of peach and pear is a fragrant sensation that makes you feel the magic of revealing chords on your skin hour after hour. L'Extase kit contains 80ml Eau de perfume and 200ml body lotion. The rich scent is an ecstasy for female sensitivity, an irresistible delight for its owners, and a romantic message to all lovers.
This set is the absolute perfection for any lady who is in love with her man or in love with herself! The set contains 50ml Eau de perfume, 2ml spiral, and a pencil. It does not matter if you are an independent and seductive single lady loving her nightlife, or a stylish, sophisticated mom who watches the kids all day, a working girl, or a business lady. YSL Black Opium Nuit Blanche is here to make you feel the queen of love prom. Inspired by the Paris Art Festival, the set gives you a composition of electrifying notes of coffee, bourbon pepper and orange. Seductive combinations of aromatic notes, glamorous box and an intoxicating effect. Feel the art to own the night!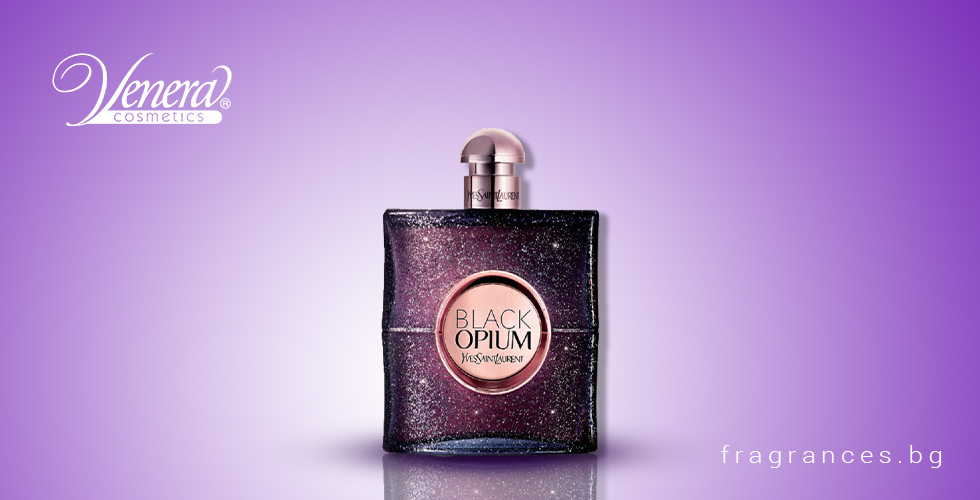 Ode for Peace, Love and Freedom' – L'Air du Temps perfume is an aromatic story about how love can go through war and peace. The sensual notes of amber and sandalwood, and the sweet and unique scent of a noble rose, "Simptophilia," are proof that love always wins. The set contains 50ml Eau de perfume and 100ml body lotion. The perfume design symbolizes peace, the power of feminine magnetism, and of course … love.
5.     Bvlgari Goldea
The golden goddess isn't just literary heroes of Greek mythology. The myths about the ancient mighty gods who lose their minds for beautiful goddesses are what a few splashes of Bvlgari Goldea's golden eau de parfum can dо. The luxurious and divine fragrance is due to the oriental blend of musky scent, golden amber, seductive jasmine and the colorful composition of raspberry and orange blossom. The aroma gives you energy and ancient wisdom. The set contains 50ml eau de perfum and 15ml eau de parfum. A real queen like Cleopatra deserves to glow her skin with liquid gold and charm.
We pay attention and to the gentlemen, who also want to impress their lovely lady on the Day of Love and even the future lady of their heart. Here are our suggestions for male fragrances for the romantic match:
Absolutely masculine, Hugo Boss's Boss The Scent has a perfect balance between confidence, ambition and spontaneity. The sexy composition of daring spices, ginger chords, and lavender scent symbolizes magical bravery. Perfume, as well as shower gel, gives a male consciousness and leave lasting thoughts in every woman's mind. The set contains еau de toilette 100ml, deo stick 75ml and shower gel 50ml Irresistible and unforgettable … now!
The one and only!  The classic male fragrance, The One who women adore, is a true perfume art created by Stefano Gabbana. Stefano removes the banal order of male fragrances and gives you pure masculinity in liquid form. Wood-oriental notes, combined with spices such as coriander and basil, are a triumphant choice to feel the charm of every man. Smokey baked tobacco, a few cedar chords and bitter-sweet grapefruit finish the perfection of the perfume. The set contains 50ml еau de toilette and 75ml aftershave balm. Be a little bit yourself, a little Matthew McQueen and a lot of One and only!
From mysterious to bright, from light to even deeper mysterious, Lalique Encre Noire impresses us with a match of cypress and musk. This is a bold game between sweet and sour that absorbs the skin like a love potion and fills the air with desire. What more does a man need? Of course, a woman who will fall into the "black magic" of Lalique Encre Noire. The set contains 100ml еau de toilette and 150ml Shower Gel. Hypnotic dreams of your love movie that you can direct. Action!
The eccentric man doesn't want to hide his creativity and how to be different, just like Jean Paul Gaultier Le Male. With his hot references and contrasting contrasts, the fragrance belongs to those who want everything! The blessed moment is the scent of fresh mint, supplemented by soft purple lavender, the deep sensuality of a vanilla sprig and a pinch of cinnamon. The set contains 75ml еau de toilette and 75ml shower Gel. The whole zodiac signs are in this perfume. The chastity of sandalwood and the sweetness of an orange shoot you in the clouds!
Mr. Burberry is a very proud man, purposeful, with good taste and a love appetite. The Fragrance Mr. Burberry reminds of the traditional British man who is super-successful. With the scent of herbs, sandalwood and birch leaves, followed by the tropical softness of nutmeg oil, it is guaranteed that women's attention will be entirely on you. The set contains 50 ml Eau de pеrfumе and 75 ml shower gel.
What is a gift without a heart-shaped love message or valentine? One little love tip of us: Sprinkle your card or valentine with the chosen fragrance to leave the memory of the surprise even more lasting! We hope that our suggestions will make your holiday more than unforgettable!
If you like our suggestions for you, please leave your comments below. Thank you!
With love,
Venera Cosmetics team