The history behind the famous Versace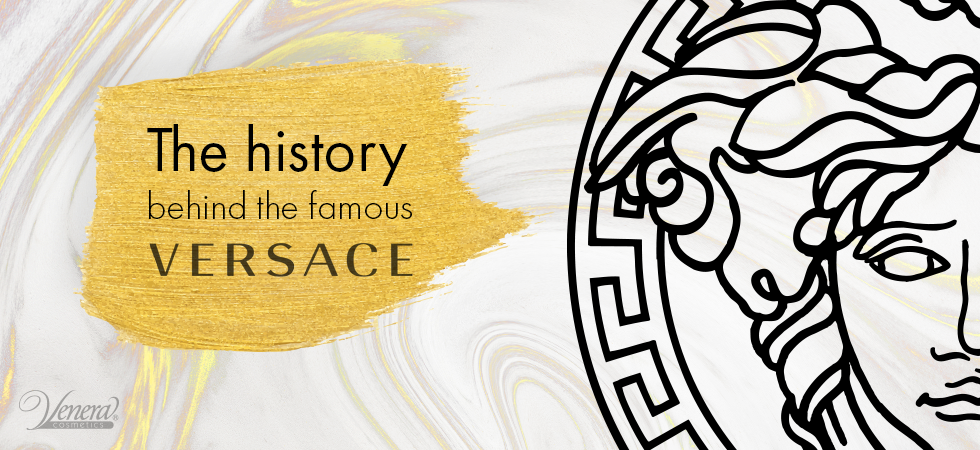 The fashion business is full of names of brands that everyone has heard of. One of those iconic names is Versace. Ever since the brand was established in 1978, it has been a symbol of luxury fashion, class, and refined taste. Many celebrities choose to wear Versace clothing and accessories on the red carpet which helped the brand even further in receiving worldwide recognition. Today, Versace still has this great reputation but few people know the history behind creating this major company.
The face behind Versace – Gianni Versace
The creator of the Versace fashion house is Giovanni Versace, also known as just Gianni Versace. Gianni was born in Southern Italy, in the city of Reggio Calabria in 1946. He grew up with his elder brother – Santo Versace and his younger sister Donatella Versace. His mother had a sewing business and that was where Gianni took his first apprenticeship at a young age.
He was interested in fashion, design, and architecture and at the age of 26, he moved to Milan and started his career in fashion design. There he worked for several Italian ateliers such as Mario Valentino, Complice and Genny. His talent showed early on and soon he established his own company. In 1978 he presented his first signature collection for women's clothing and opened his boutique in Milan. Ever since then his brother Santo and his sister Donatella have been working for him.
Versace's fashion shows kept getting more and more successful and by the 90s, he had already built an amazing fashion empire. His designs were bold, innovative and very different from the ones his competitors presented. Gianni was not afraid to use bright colors and sexy cuts but still managed to keep his clothing classy and luxurious. Many thought he was a genius but his bold taste had to endure a lot of criticism as well. His rivalry with the famous Giorgio Armani was no secret. Their collections were so different that soon the saying that ''Armani dresses the wife, Versace dresses the mistress" became popular.
Versace's inspirations and most famous innovations
During his ultra-successful career, Versace created many innovative pieces of clothing. Gianni was very proud of his origin and his southern Italian heritage and many of his designs and recurring motifs were inspired by ancient Greco-Roman times and art. He got the inspiration from Italy's ancient history even for the logo of the company – the Medusa head. Medusa is a Greek mythological creature that made people fall in love with her once they look into her eyes. Medusa head was illustrated on the floor of the ancient ruins in Reggio Calabria. Gianni used to play there when he was a child and later he decided to use this for his company's logo because he wanted his work to have the same effect on people. He wanted them to fall in love with it.
In some of his most innovative designs, we can find his invention of super-light chainmail called Oroton and recurring motifs like the Greek key.
Flashy prints, bright colors, bondage gear, silver mesh togas, and polyvinyl chloride dresses were all parts of his famous designs and many critics thought his collections were vulgar. Pop art prints were also used in many of his designs as Gianni was a huge fan of Andy Warhol and Ray Lichtenstein. Even though all the critique, Versace stayed true to himself and continued creating unique items that won many fans. He was good friends with celebrities such as Elton John, Cher, Madonna, and Michael Jackson and created lots of outfits for them. This is why he was also known as the Rock 'n Roll Designer. Supermodels such as Naomi Campbell, Cindy Crawford, Linda Evangelista, and Christy Turlington were often in his fashion shows but wore Versace designs on other events too. In fact, the word supermodel was created for them because he paid them so much.
One of his best-known works to this day is still the black dress actress and model Elizabeth Hurley wore to the premiere of Four Weddings and a Funeral in 1994. The black dress was made from silk and lycra fabric and has big gold safety pins on both sides. The dress is sexy and bold and long after the event, newspapers, and magazines talked about it.
The company after Gianni Versace's death
On the 15thof July in 1997, Gianni Versace was going back to his Miami Beach mansion from his morning walk. In front of his mansion, he was shot and killed by the serial killer Andrew Cunanan. The murderer was obsessed with the designer and bragged about his close friendship with him, even though they didn't even know each other. Versace was his final victim and eight days after he murdered him, Cunanan committed suicide.
Gianni Versace left behind a huge legacy and will probably always be known as a fashion legend and genius. Before he was murdered, he was being treated for a rare form of ear cancer. His treatment was looking good but he left a will just in case he died. According to his will, his sister Donatella would receive 20% of the company, his brother Santo – 30%, and his niece and Donatella's daughter Allegra – the remaining 50%. Even though she was only 11 years old at the time, Gianni was very attached to her. Soon after the murder, Donatella Versace became the creative director and Santo Versace became CEO of the company.
In 2018 the company was bought by Michael Kors for $2.1 billion. However, Donatella Versace still is the head of creative design. There is no doubt that Versace's most famous designs will forever be timeless and that in the future we will still be witnesses of more of their innovations.
Nowadays we associate Versace not only with their clothes. The company designs accessories, jewelry, china, home furnishing, and perfumes. Their first fragrance was introduced in 1981 and was the women's perfume Gianni Versace for women. Now the brand has numerous different fragrances with the newest one being from 2018. Just like the rest of Versace's work, their perfumes are bold, unique, sexy, and glamorous.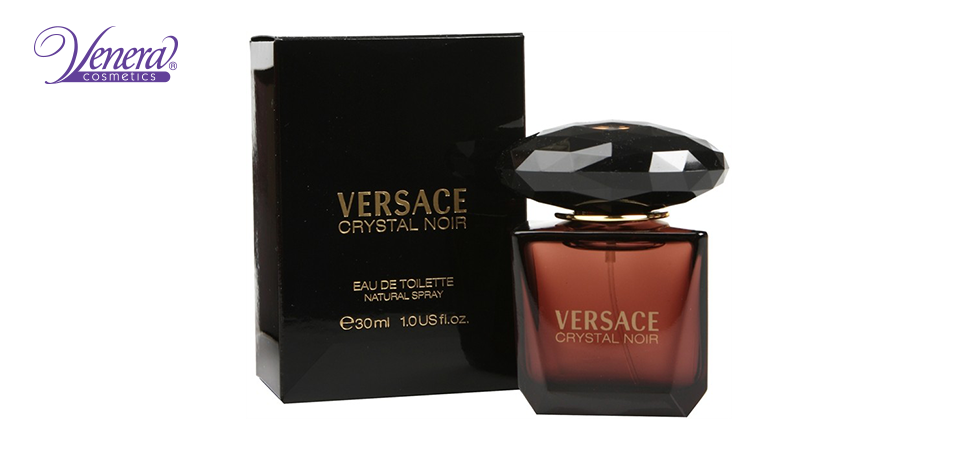 This fragrance is sensual, strong and magnetic. Its composition includes seductive oriental notes, musk and floral chords of gardenia and jasmine. The bottle is shaped like a crystal and the perfume is just as great accessory – like a jewel. This is the perfect perfume for a night out or for a formal event which will make your presence so much stronger.
Versace Bright Crystal is another amazing perfume from this line. The Scent is fresh, floral and aquatic. It is lighter compared to the Crystal Noir. The base notes are pomegranate, peony, and magnolia. This fragrance is the perfect everyday perfume for feminine yet strong and confident women.
The fragrance is inspired by Greek mythology. Named after the Greek god of love – Eros, the perfume is vibrant and powerful. The bottle is made of turquoise color glass and has Versace's logo – the Medusa head. You can sense mint, green apple and citrus fruits mixed together with woody and tonka bean notes.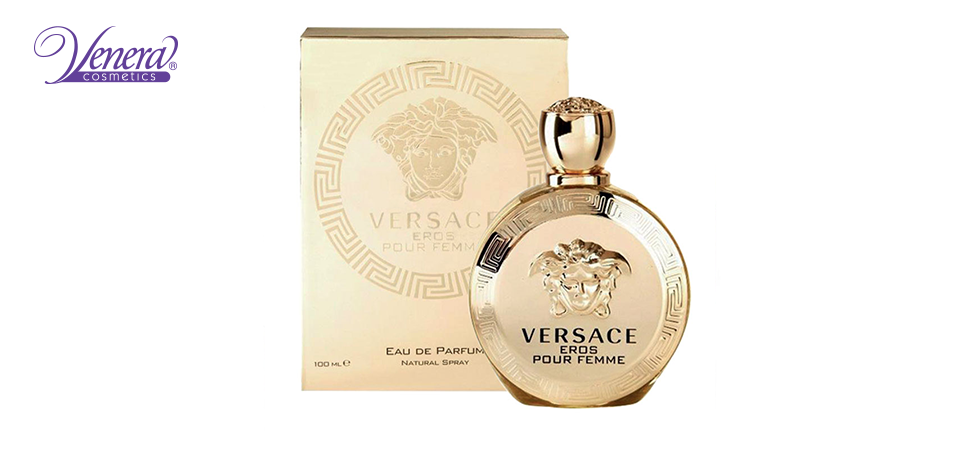 The perfume is sensual and delicate. Its attractive and passionate scent stands out thanks to citrus notes, two different types of jasmine and sparkling lemon color. The base is made of deep and softwood accords that enhance the beautiful perfume silhouette.
This is another perfume for women which is fresh and citrusy. It has very natural and earthy tones. Bergamot, green tangerines, pine and olive trees combined with lily and jasmine flowers are reminiscent of the Mediterranean. This perfume is very awakening, lively and intoxicating.