Perfume market: How perfumes became a mainstream element of the cosmetics industry
A mainstream element of the cosmetics industry, fragrances have transitioned from non-essential commodities to compulsory day-to-day personal grooming products. The fragrance market flourishes in a consumer-driven industry, dictated by fashion and beauty trends. With an estimated net worth of $41 Billion in 2016, the global fragrance market plays a key role in the luxury personal products worldwide.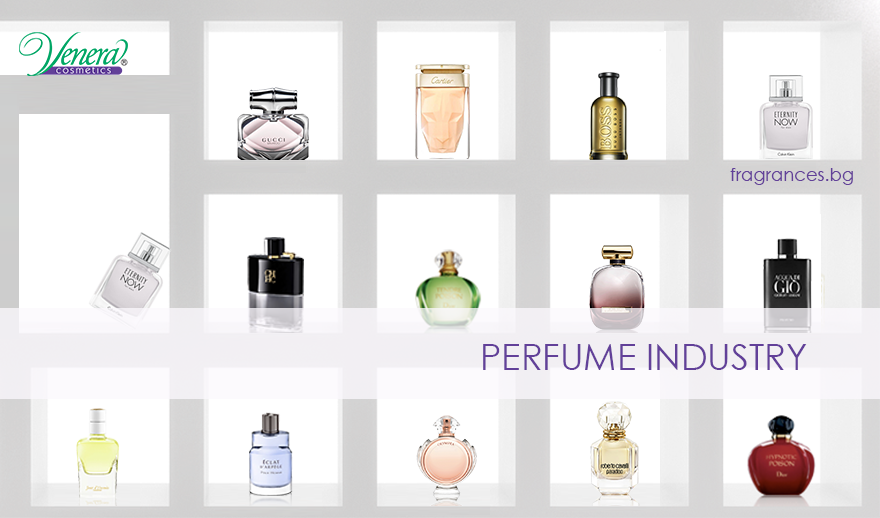 Perfume market
Part of the beauty and personal care industry, the fragrance market is expected a growth of around 7% to 8% annually till 2020 when its market size is estimated to be a little less than $43 Billion. The two main factors behind this growth will be new product launches and increasing consumer spending on personal care products worldwide.
One of the main challenges the fragrance industry is facing today is the constant need to improve, diversify, update, and create new fragrances that appeal to the diverse consumer segments worldwide. Asia Pacific, for example, is the region that is expected to show the highest growth accounting for around 23% of the total fragrances market by 2020. North America and Western Europe, on the other hand (the main global fragrance markets), are expected to see a decline in the demand for synthetic perfumes, compensated by the rising demand for organic fragrances.
It is an unquestionable fact that women's fragrances have been a market dominator for many years, leading to a number of innovations and product diversifications targeting this particular segment. Men's fragrances, however, offer the perfume industry countless opportunities for expansion – a tendency we have already started witnessing. The increased spending on cosmetics and toiletries by men gives the fragrance industry players a green light to make innovations and offer more and more men's fragrances satisfying the increasing demand in this market segment.
Celebrity-inspired perfumes and youth-oriented fragrances are another tendency that has become an important factor in the fragrance industry today. Extremely popular among the younger generation (especially in North America, Europe, and some countries in the Asia-Pacific region), celebrity-inspired perfumes are used by famous people in many diverse spheres in their self-promotion campaigns – a win-win formula that we will see getting more and more results in the coming years.
The premium perfume brand segment (including companies like Chanel, Gucci, Calvin Klein, Christian Dior, Prada, Yves Saint Laurent, and Louis Vuitton) gains more demand nowadays, especially in the UAE. In other parts of the world, the tendency is the same due to rising incomes and improving economies.
In the next few years, we are going to witness increasing visibility of natural and organic fragrance products, leading to an increased demand till 2020. Online shops have significantly fueled this market segment, but the higher prices of these products are a factor that restricts their future market growth. There are, of course, different marketing techniques that fragrance companies adopt to control the rising prices like introducing eco-friendly products and value-for-money gift sets. The increasing demand for natural fragrances, together with the rising popularity of customized perfumes will shape the perfume trends in the next few years, leading to a more diverse and richer fragrance market.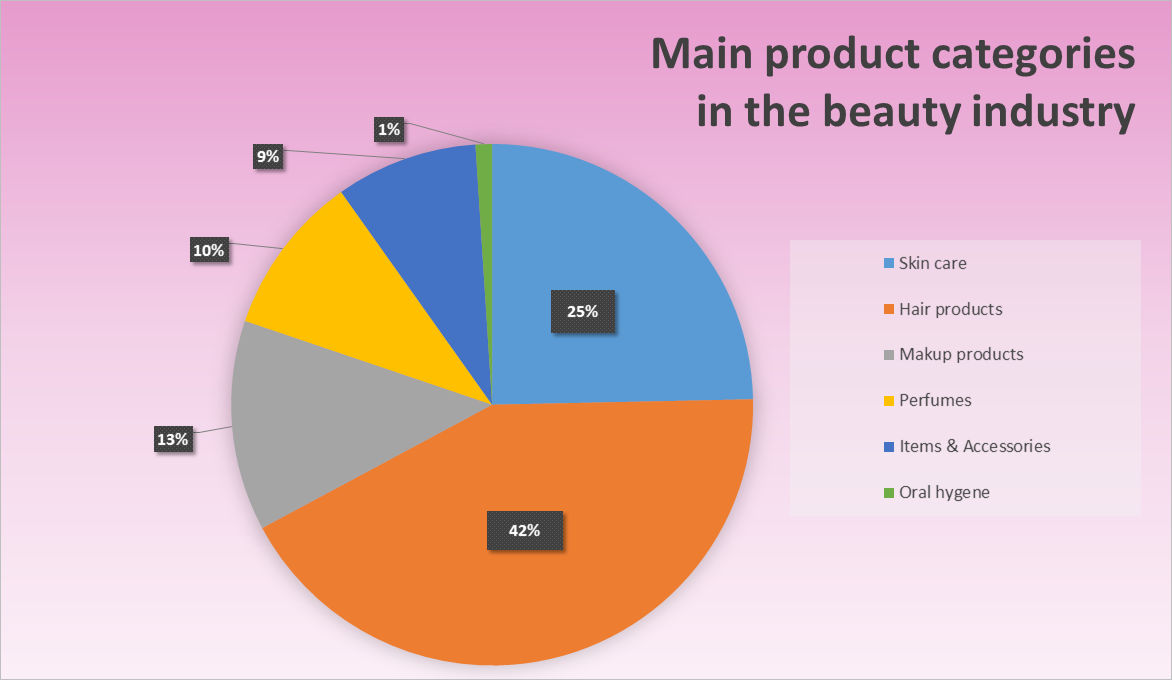 Research Date: February 1st, 2016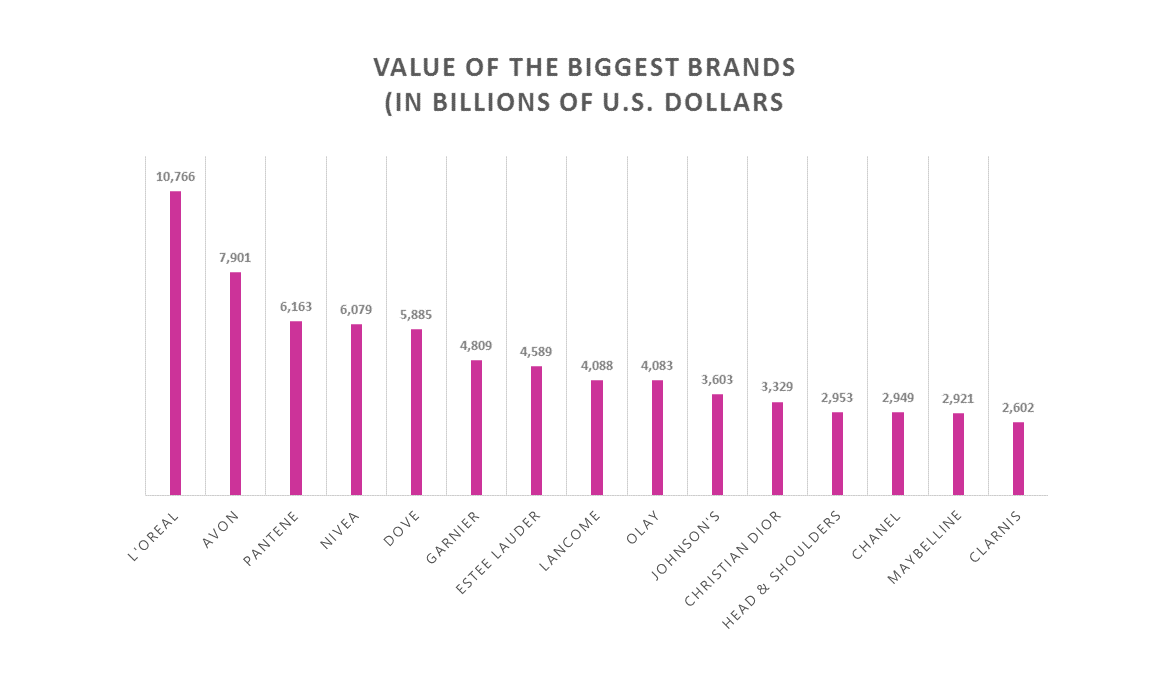 Research Date: February 1st, 2016
There are several key players in the global fragrance market that set the trends, shape the concepts, and define the strategies, leading to the growth of the market. These include Coty, Procter & Gamble, Puig, Estee Lauder, L'Oreal, LVMH, and IPAR. Below you'll find a brief summary of each perfume concern's main highlights, together with a short history, its current situation, and marketing analysis.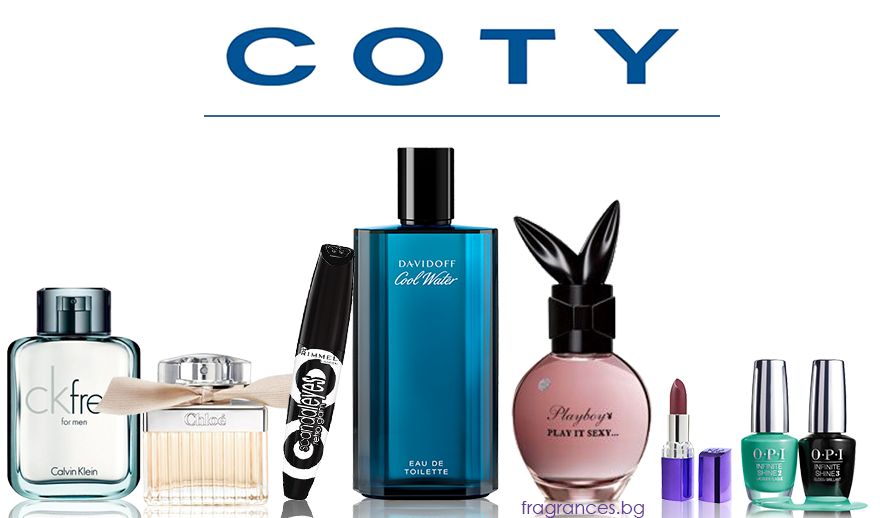 Coty:
Founded in: 1904
Founder: François Coty
Sector: Consumer Goods
Industry: Personal Products
Market Cap: 9.10B (Feb 2016)
Full-Time Employees: 8,100
Top 10 Brands: Adidas, Calvin Klein, Chloe, Davidoff, Marc Jacobs, OPI, Philosophy, Playboy, Rimmel, Sally Hansen
Founded in 1904 by François Coty in Paris, France, Coty is a fragrance company with a rich history that followed a simple, yet effective strategy at the beginning of the 20th century. The company offered luxurious high-quality beauty products and made them available to the mass market.
About 20 years after its establishment, Coty was already a worldwide success. With a solid presence on the Italian, Swiss, German, Spanish and South American markets, by 1925 Coty's products could be found in the homes of 36 million women from Europe and the Americas.
Today, Coty is a global leader in the beauty market worldwide. With about 50 of the most famous perfume and cosmetics brands in its impressive portfolio, this is the number one concern in the world of branded perfumery and cosmetics.
Undergoing significant changes in the past years, Coty turned from primarily relying on fragrances (for generating most of its revenue) to diversifying its portfolio both in terms of categories and in terms of regions. With their successful US$12 billion bid for Procter & Gamble's spin-off beauty brands that took place in June 2015, Coty doubled its size in global beauty, prioritizing its emerging markets expansion and digital presence recognition.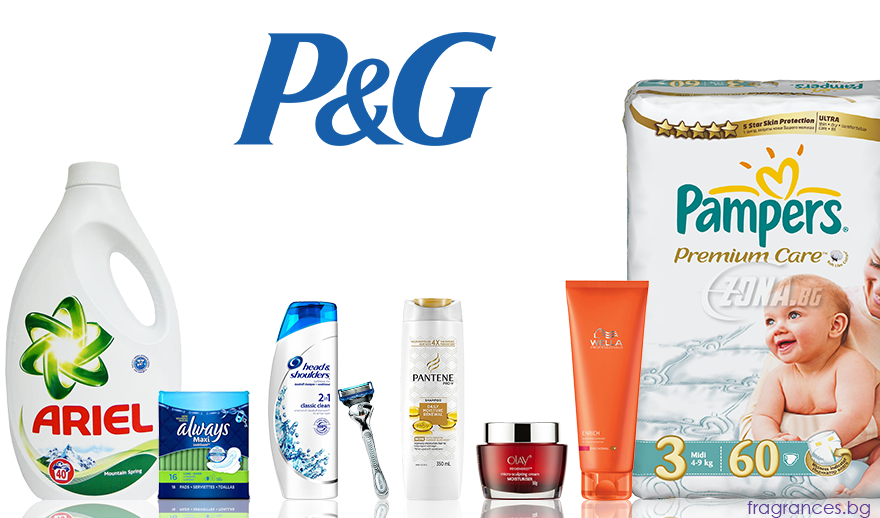 Procter & Gamble:
Founded in: 1837
Founders: William Procter and James Gamble
Sector: Consumer Goods
Industry: Personal Products
Market Cap: 220.34B (Feb 2016)
Full-Time Employees: 110,000
Top 10 Brands: Ariel, Gillette, Head & Shoulders, Olay, Oral-B, Pampers, Pantene, Tide, Wella, Always
Founded as a family-run candle and soap business by a candle maker from England (William Procter) and a soap maker from Ireland (James Gamble), Procter and Gamble was the idea of these two men's father-in-law. Since they were both married to his daughters (and were both competing for the same raw materials), they decided (with the help of their father-in-law) to become not only family but business partners as well.
An interesting fact about the company is that by 1848 their best-selling product was… lard oil! They were also among the first companies to take advantage of the evolution of print advertising, printing an ad for machine and lamp oil back in 1838!
The steady growth of Procter and Gamble in the following decades was full of innovation, family business knowledge passed from one generation to the other, and a lot of ups and downs that eventually made the company stronger than ever.
One of the most profitable consumer goods company in the world, Procter and Gamble is today a world-famous international producer of a rich range of products including personal care and cleaning products, detergents, etc.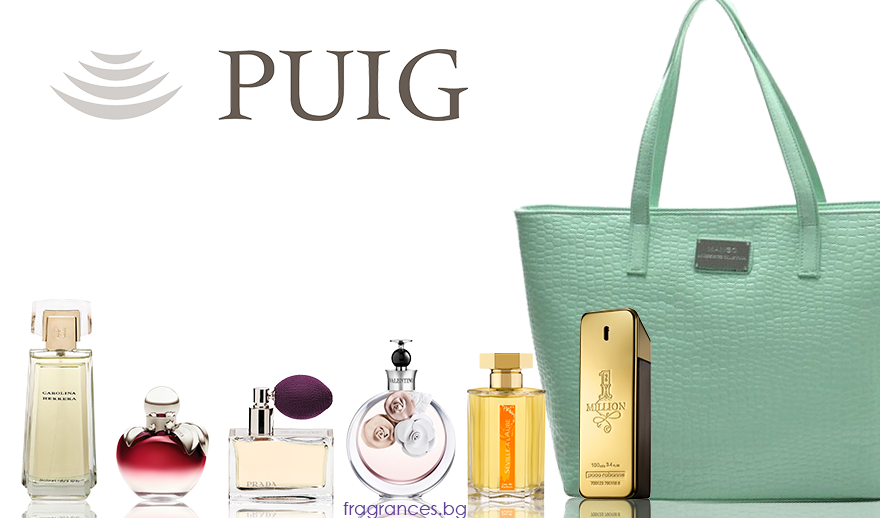 Puig:
Founded in: 1914
Founder: Antonio Puig
Sector: Consumer Goods
Industry: Personal Products
Net revenue: €1.508 billion (2014)
Full-Time Employees: 5,000
Top 10 Brands: Nina Ricci, Carolina Herrera, Paco Rabanne, Jean Paul Gaultier, Prada, L'Artisan Parfumeur, Valentino, Antonio Banderas, United Colors of Benetton, Mango
Founded in 1914 by Antonio Puig, the company Puig has a lot to do with Barcelona – the city, whose history heavily influenced the history and growth of Puig. Primarily oriented towards the cosmetics and fragrance sectors right from the beginning, the company boasts about the launching of the first lipstick made in Spain!
1959 saw the international expansion of Puig as a new factory was built in Barcelona and the first international company office was opened in the United States. Another international branch office was opened in Paris in 1968 and the next few decades saw the expansion of the company through the acquisition of Paco Rabanne (1968), Carolina Herrera (1980s), and Prada (2003) among others.
The International Spanish company Puig is among the market leaders in the fashion and fragrance sphere. Operating in more than 140 countries, Puig owns some of the most famous perfume brands today.
Heavily dependent on the Western European market, Puig is looking for ways to expand its geographic presence and achieve growth in markets like Saudi Arabia. Ranked very high in the luxury segment, the company has 5 production plants, producing 331 million perfumes per year.
Estee Lauder:
Founded in: 1946
Founder: Estée Lauder
Sector: Consumer Goods
Industry: Personal Products
Market Cap: 32.66B (Feb 2016)
Full-Time Employees: 44,000
Top 10 Brands: Estee Lauder, Aramis, Clinique, Origins, M.A.C, Bobbi Brown, Tommy Hilfiger, Donna Karan, Michael Kors, Tom Ford
Founded in 1976 by Estée Lauder, Estée Lauder was initially a company of just 4 products – Cleansing Oil, Skin Lotion, Super Rich All-purpose Creme, and Creme Pack. Estée and her husband Joseph Lauder were passionate, persistent, and dedicated – features that proved their worth throughout the decades of growth and development that the company saw.
The company was internationally expanded in 1960 and today it sells its products on 150 markets worldwide. The American company (which is still family-owned) is famous for its impressive portfolio of brands producing skincare products, makeup, perfumes, and hair products.
Performing above market average, Estée Lauder ranks 6th in the beauty industry (just behind Coty). With strong positions in core fragrance markets and a wide range of distribution channels, the company is focused on both its regional expansion and its growing market presence.
L'Oreal:
Founded in: 1909
Founder: Eugène Paul Louis Schueller
Sector: Consumer Goods
Industry: Personal Products
Market Cap: 86.92B (Feb 2016)
Full-Time Employees: 60,851
Top 10 Brands: L'Oréal, Lancôme, YSL, Giorgio Armani, The Body Shop, Urban Decay, Garnier, Maybelline, NYX Cosmetics, Vichy
Founded by a French chemist of German descent, L'Oréal started as Société Française de Teintures Inoffensives pour Cheveux (Safe Hair Dye Company of France). Back in 1909, its founder, Eugène Paul Louis Schueller developed his own hair dye formula, manufactured it himself, and then sold it to Parisian hairdressers.
Even though L'Oréal entered the beauty world with only one product, today it offers its fans thousands of beauty-related products, including hair dye and styling products, body and skincare products, makeup, and perfumes.
One of the biggest cosmetic companies in the beauty and personal care industry in the world, L'Oréal Group is experiencing growing competition from Estée Lauder and Unilever. To keep its leading position, L'Oréal targets new markets like China and the Asia Pacific and uses strategic acquisitions to balance its portfolio.
LVMH:
Founded in: 1987
Sector: Consumer Goods
Industry: Personal Products
Market Cap: 77.56B (Feb 2016)
Full-Time Employees: 121,289
Top 10 Brands: Louis Vuitton, Fendi, Donna Karan, Celine, Kenzo, Givenchy, Moet & Chandon, Dom Perignon, Krug
LVMH Moët Hennessy Louis Vuitton SE (LVMH) is an international conglomerate divided into five business groups: Wines and Spirits; Fashion and Leather Goods; Perfumes and Cosmetics; Watches and Jewelry, and Selective Retailing.
Formed in 1987 as a merger between the fashion house Louis Vuitton and the spirit producer Moët Hennessy, LVMH boasts about one of the oldest brands in the world – Château d'Yquem (dating back to 1593).
With steady global growth, LVMH takes advantage of many expansion opportunities. Concentrating on the leading global trends in the luxury market segment, the company offers exclusivity and sophistication through its smaller luxury brands.
IPAR
Founded in: 1985
Sector: Consumer Goods
Industry: Personal Products
Market Cap: 786.62M (Feb 2016)
Full-Time Employees: 298
Top 10 Brands: Banana Republic, Boucheron, Dunhill, Jimmy Choo, Karl Lagerfeld, Lanvin, Montblanc, Oscar de la Renta, S.T. Dupont, Van Cleef & Arpels
With over 30 years of history in the beauty industry, Inter Parfums, Inc. is among the leaders in the business world of cosmetics, perfumes, and beauty products. The company's impressive portfolio includes world-famous brands and its market presence in more than 100 countries worldwide is a true recognition of the successful business of IPAR based on innovation and uncompromising quality.
In Europe, IPAR uses license agreements, through which it distributes its brands. Through its United States operations, the company markets its perfumes and perfume-related products.
Depending on the market it sells its products on, IPAR uses distributors, domestic and international wholesalers, as well as specialty retailers, and mass-market retailers. Besides this, the company's products are internationally sold in department stores, perfumeries, and supermarkets.
Resources:
http://www.strategyr.com/MarketResearch/Fragrances_and_Perfumes_Market_Trends.asp
http://www.statista.com/statistics/259221/global-fragrance-market-size/
http://www.transparencymarketresearch.com/fragrances-market.html
http://www.futuremarketinsights.com/reports/global-fragrances-market