Lilac – a pure and tender fragrance, combining spring freshness and gentle femininity
Lilac (Syringa in Latin), is a flowering plant from the olive family that is widely spread in Europe, Asia, as well as the whole world in places with a moderate climate. Its origins are from the Balkan Peninsula and its name comes from Arab and Persian, meaning "bluish".
The plant itself is a small tree that flowers in early spring with beautiful flowers in different nuances of pink, purple, and lilac, but there are some species that flower in snow white, pale yellow or even wine red. An interesting fact is that the most fragrant flowers are the lilac ones – those that the plant is named after.
Often described as a symbol of first love and innocence, lilac is also associated with Easter (especially in Greece and Cyprus), as it flowers during this time of the year. An interesting fact is that lilac is also the official flower of New Hampshire.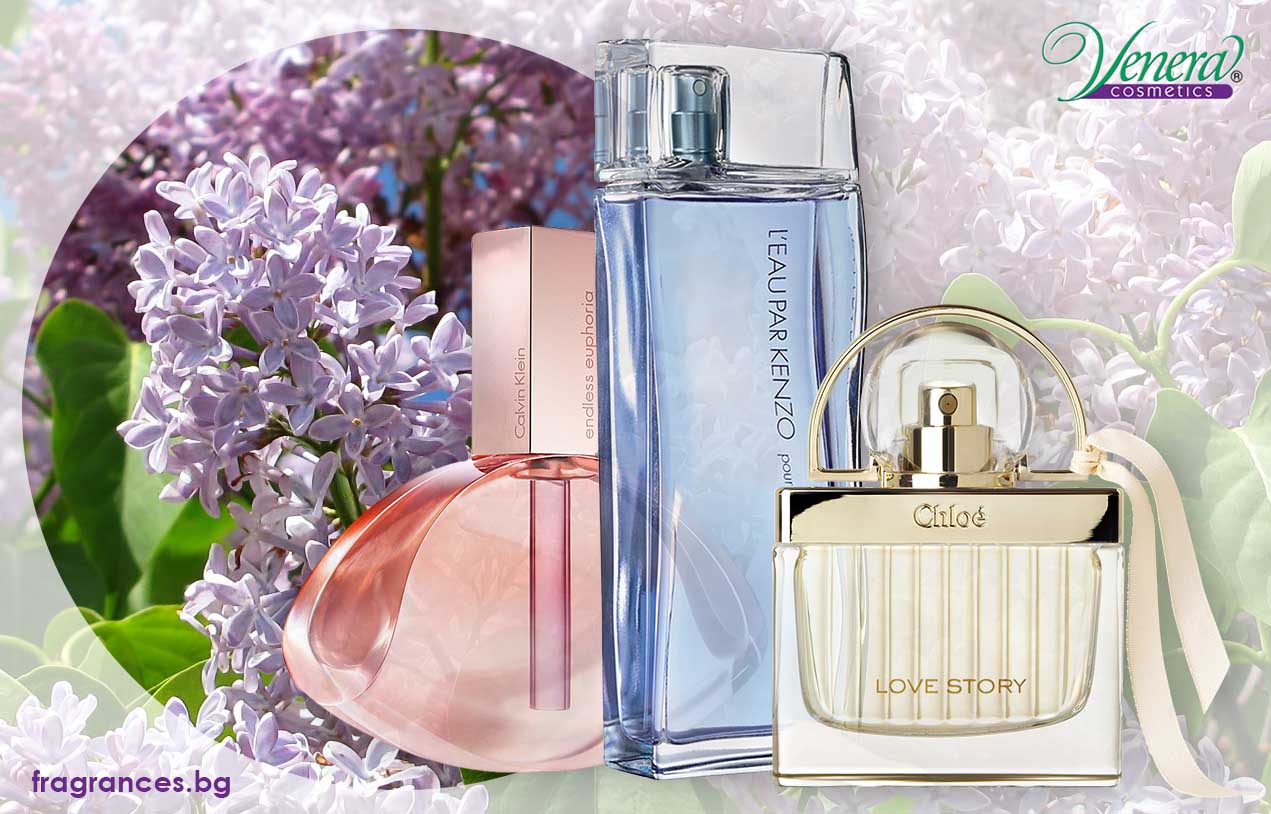 Did you know that lilac is edible? It has an uplifting effect and shows a beneficial influence on the nervous system. The lilac essential oil, on the other hand, has a calming effect; it helps with fever and is an effective remedy against kidney disease. It also helps with different skin conditions like rashes, cuts, scratches, as well as sunburn.
The pure and tender lilac fragrance, combining spring freshness and gentle femininity, is among the favorite perfume ingredients of plenty of women fragrances, among which perfumes by Calvin Klein, Chloe, Elizabeth Arden, Estee Lauder, Ferre, Gucci, Guerlain, Kenzo, Lancome, Lanvin, Salvador Dali, Salvatore Ferragamo, Sergio Tacchini, Trussardi, Versace, etc.
The perfume note lilac goes very well with floral, fruity, woody, oriental, and citrusy notes such as patchouli, pine, almond, orange, cherry blossom, rose, bergamot, violets, musk, sandalwood, etc. Its delicacy and innocence make it an incredibly appropriate note for women's fragrances, but there are a few men's fragrances that include it in their compositions as well, in order to create a contrast between the gentle lilac and the stronger masculine notes.
Inspiration for a number of poems, lyrics, and even songs, lilac and its scent has magical powers (according to some ancient civilizations) and could welcome you in the world of fantasy and fairytales.
In our online shop you will find a wide variety of perfumes, whose composition contains the rich, yet refreshing lilac floral aroma. Here are some of them:
What is your favorite lilac perfume? Share it with us in the comments below!