How to choose the best perfume according to the temperament and personality of the woman and man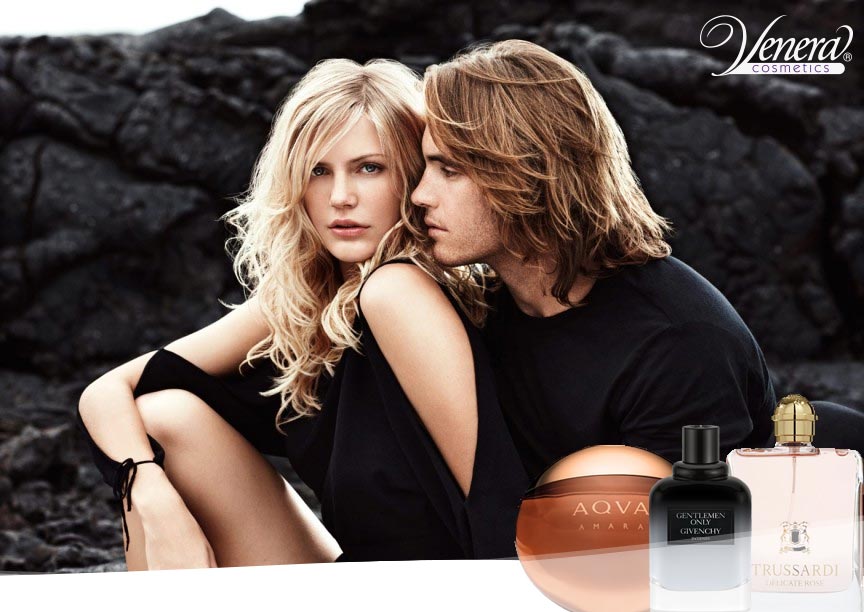 Choosing the best perfume to match your personality and temperament usually comes naturally. We make the correct choice mainly because it is a feeling that a certain perfume evokes that helps us make the correct decision (the mind is not involved).
A perfume that reflects our personality and truly enhances our inner world is easy to pick, because we know ourselves better than anyone else. But what about when it comes to buying a perfume as a present? Here are some tips that will help you choose the best perfume for another person based on their temperament and personality:
The Popular Sanguine
This personality type describes people who are easy going optimists that love interacting with other people, having fun, minimizing their problems, spreading charm all over the place, infecting everybody with their carefree laughter. If you want to impress a sanguine person, opt for the leather and wooden fragrance family.
Versace Yellow Diamond Intense EDP for women
Paco Rabanne Invictus EDT for men
The Powerful Choleric
True leaders, choleric people are extroverted and easily taking charge of everything. Their bold personality reveals the power, a desire to control everything, and impatience, and they usually take on a clear stand regarding all matters that are important to them. Choleric people prefer bold perfumes from the woody and natural fragrance family.
Versace Eros Pour Femme EDP for women
Dior Homme Intense EDP for men
The Perfect Melancholic
The melancholic type is a pessimist who is extremely well organized, often called a perfectionist. They are usually introverted with a keen eye for details. What's more, most geniuses belong to this type. If you are buying a melancholic present, stick to fruity-floral and oriental-woody scents.
Marc Jacobs Honey EDP for women
Dior Fahrenheit 32 EDT for men
The Peaceful Phlegmatic
The phlegmatic type seems to have everything figured out. Introverted by nature, they avoid the drama in their life, remaining patient, reserved, diplomatic and highly adaptable. There's nothing that can impress a phlegmatic more than a classic, clean and fresh aroma.
Calvin Klein Contradiction EDP for women
Cerruti 1881 Pour Homme EDT for men
Here are some basic types of men and women and our perfume recommendations for them:
The Romantic
They say there's a romantic in any one of us but there are some people who have put romance on a pedestal. If you want to impress a true romantic, go for floral scents and traditional perfumes for the ladies and choose woody and spicy perfumes for the gentlemen:
Valentino Valentina EDP for women
Bvlgari Aqva Amara EDT for men
The Confident and Sophisticated
Are you looking for a perfume for a confident and sophisticated person? Then you should look for oriental and spicy fragrances:
Hermes Jour d'Hermes Absolu EDP for women
Givenchy Gentleman Only Intense EDT for men
The Sensual and Classy
People who are sensual and classy usually pick woody and oriental fragrances. They are often attracted to contemporary fragrances, so you can experiment and buy them a new perfume that has been recently launched – you'll get their attention for sure!
Trussardi Delicate Rose EDT for women
Gucci Guilty Pour Homme EDT for men
The Sporty
Sportspeople are famous for their active way of life. They often prefer clear and fresh scents like citrus and oceanic notes. It is an interesting fact that women who are keen on sports are usually attracted by men's fragrances.