Prom 2017 – Fragrances for an unforgettable night
With the beginning of May one of the most important and memorable moments in the life of every young person is also getting closer – the Graduation Prom.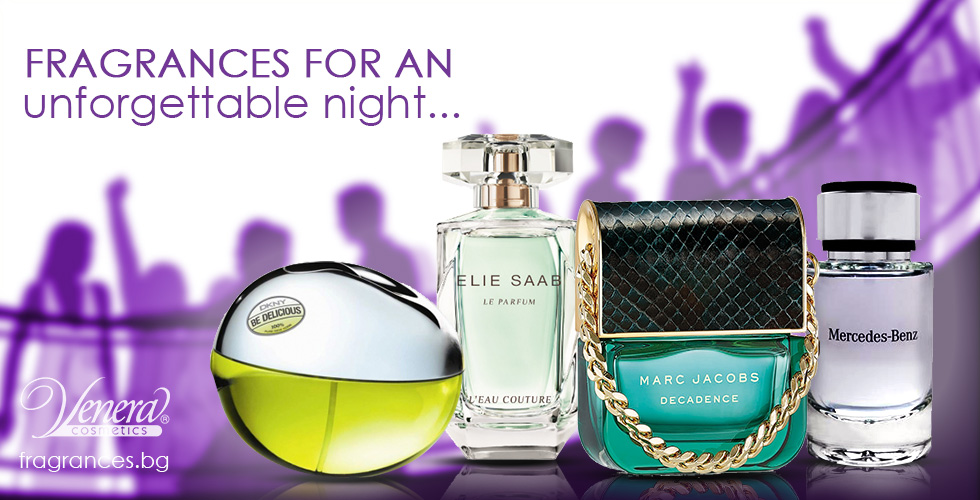 This is not only a metaphorical entering in the adult world, but also an ending of an important and long period of a young person's life. Behind them are memories, sweet moments, great experiences and knowledge, and before them lie new horizons, adventures and challenges.
We are sure that the preparations for the big night have started a long time ago, and the impatience grows with every passing moment. However, preparations do not stop with finding the perfect outfit and accessories. As you know, a perfume is a mandatory thing and will not only complete your style but will also better the mood, raise your self-esteem, preparing you for unforgettable experiences.
See our suggestions for the perfect fragrant accessory to your fairytale evening.
And for those of you that have close ones, that would soon be becoming part of this magical event, our aromatic suggestions can be a great gift for the (still) high-schooler, giving him/her extra style and sophistication.
Fragrances for the stylish ladies:
This exquisite and irresistible fragrance is the most suitable accessory to the perfect and sophisticated style of the young graduate. With the help of this divine composition, combining the freshness of nature with the soft fragrance of vanilla notes, you will not go unnoticed.
If you want to shine in luxury, with just a touch of aroma to your skin, then this is the scent for you! Decadence Divine combines luxury and sensuality, illuminates your senses and makes you feel brilliant, dazzling and charismatic. This oriental-floral fragrance is in a bottle in the shape of an elegant lady's handbag – even from its appearance, we can feel its class and its luxury.
Modern Muse Chic by Estee Lauder is a scent for any lady who really likes to be in the spotlight. The perfume is created to reveal the fashion icon in every woman who expresses her individuality through her style and accessories. The composition is an astonishing explosion of floral, fruity and woody fragrances.
DKNY Be Desired mixes feelings of sophistication, freshness and unrelenting experiences. Emotional, juicy and sweet – this fragrance is a gift for yourself you have to make. It enchants us with its bottle – an emblematic apple-shaped vial, and captivates us forever with the fragrant notes of jasmine, orange, blackcurrant and violet.
This fresh fruity-floral perfume will energize you and drag you into a whirlpool of aromatic experiences. The combination of soothing green tea and charming magnolia, followed by the symbiosis between musk and tropical fruits will fine-tune your style!
Perfumes for the sophisticated gentleman:
Do you know what divides you from the image of the perfect man? This perfume. Trussardi Blue Land is a stunning melody of the sea, earthy and fruity flavors. It can only be described with words like "sophistication", "perfection", "charisma". It complements your elegant look as it seduces and enchants you and everyone around you.
This strong, masculine fragrance seduces and attracts immediately. It blends passion and sea freshness. The composition is an impressive and refreshing blend of lime, ginger, musk, rose and sea notes. Scuderia Ferrari Light Essence Acqua will awaken the adventurer in you and prepare you for unforgettable experiences.
This woody fragrance will enchant you and everyone around you. This is a perfect addition to a night filled with excitement. Combining a rich variety of aromatic notes, it plays with the senses and highlights your style, confidence, temptation and class.
Are you ready for this adventure? Then this perfume is an ideal finish to your night. The scent gives us a sense of freedom, elusiveness and confidence. Guess Dare will help you highlight your individualism, ingenuity and style.
Unique, charismatic, artistic – this is the man who chooses John Varvatos Artisan Blu. Unconventional but elegant, it captures everyone around you with the first whiff. The citrusy explosion, which is included in the composition, charges us and prepares for an adventurous evening. These were our suggestions for you, dear graduates. As for all of you, who have decided to give an aromatic gift for the special night. Add the desired message to the upcoming night and enjoy! We wish you wonderful experiences full of emotions and adventures!