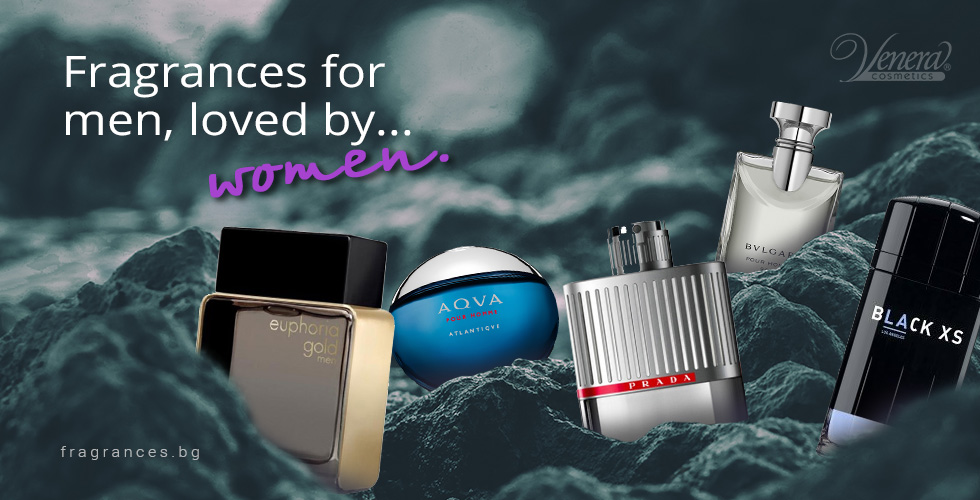 Learn more about men's fragrances, which women love to use
The amazing scent of the perfumes is in people's daily life since ancient times. The first aromas were created by the people of Mesopotamia and Egypt and not many years after – the Persians and Romans perfected them. In the past, these fragrances were having only of the great pharaohs and imperators. For them, the perfumes were an indication of enormous richness, but today they are available for everyone. There is only one thing saved from the past – that aroma is still an indicator of the taste, financial position and style of its owner.
By itself, the perfume has become an accessory of our vision. While our clothes and style can show only visual what the kind of our personality is, but the scent can attract another sense. Every one of us has seen a beautiful, attractive person on the road, but sometimes only the aroma of his or her perfume makes us turn around to look at them one more time. Our vision is just the packaging of what we are, but our perfume is a revealer of a small part of what is inside. Unfortunately, there are many beautiful people who don't choose their perfumes well or simply ignore the way they smell. In many cases, this is the reason why other people don't feel attracted from them.
When it comes to what perfume should we choose for ourselves or why we feel attracted to a certain one – we can give you an easy answer. Perfumes are sorted into two main scents – male and female. Over the past 10 years, a new third column has entered and it opens for the "unisex" fragrances. They are suitable for both sexes because they are balanced in the middle between the two fragrances. People choose their perfumes with reference to what kind of personal qualities they have but are attracted by the scents that can express qualities they need in their lives but which don't personally own. This is the reason why most men feel attracted to women's perfumes and women to the male ones. The typical, traditional image of a man has clear qualities such as strength, weight, shot right at the target, speed, etc. We can also describe male fragrances like these. The qualities that this man doesn't have our weakness, tenderness, lightness, grace, etc. which are completely traditional female ones. Of course, he would prefer to choose a masculine perfume that clearly expresses his personality, but he will feel attracted to the opposite aroma. This is the reason why most men don't feel attracted to women using male perfumes and why most women (almost everyone) don't feel attracted to men using female perfumes.
From a point of view outside the intimate sphere, things are a little different. In the past, the business sector was ruled by men, but today this isn't lasting. Today's woman has climbed to high career positions and hasn't done it with weakness and tenderness. She had to defeat different "opponents" not only of the female sex and in her profession, but she also developed some of the typical male qualities to reap success. At this point, she begins to like male fragrances for herself, and we made a survey which ones that independent, strong and fearless women like the most.
A definite favourite for ladies who like to turn to men's fragrances is Paco Rabanne UltraViolet.
It is a deep and rich woody flavour that quickly captivates the female hearts. Many of the ladies who do not enslave the separation of fragrances choose it. For this fragrant love of the ladies, we are almost certain that the delicate, sophisticated scent of sensual musk, the highly preferred ton of sweet vanilla finale, has helped.
Second place – Armani Acqua Di Gio is also a male fragrance that we can't miss in this article.
This is an intoxicating and enchanting scent that invites you to escape from your dull routine and experience your dream adventure right now. This perfume of Armani seems to call you to the shores of the sea and welcomes you to throw to it with open arms and a wide smile. The fragrance combines the glamorous scents of lime, mandarin and bergamot, and an inspiring base of cedar, amber and oakmoss is added to all this freshness.
When we talk about original brand perfumes with a luxurious aroma, we must also mention Bvlgari Aqva Pour Homme.
This fresh and enchanting male fragrance makes hundreds of thousands of women around the world turn to the gentlemen who smell it. The courageous ladies are not waiting for the long-lasting aroma of Bvlgari Aqva Pour Homme on their half, but they take it quickly for themselves. The perfume has an amazing and fresh fragrance that brings the aroma of youth, freshness, strength, and energy.
When we talk about male fragrances that furiously attract women, we can mention Antonio Banderas The Secret.
The warm aroma belongs to the aromatic category, combining the aroma of spices. The perfume is stylish, provocative and invisible to the ladies. And as we know, women hardly resist what they want and like …
The last scent in our list is Bvlgari Pour Homme Soir.
This is the richest, lush and stunning scent of the Pour Homme brand. Perfume is a classic luxury fragrance, especially suitable for evening events. The amazing scent will captivate you with rich aromas that blend tea, bergamot, amber and musk. Not one or two are the ladies who can't endure through the irresistibly fragrant aroma of the perfume and fully devote their fragrant embrace. The perfume combines freshness, elegance, and style – qualities that are indisputably inherent to a true lady with self-esteem, even though it uses a male fragrance.
Is there a lady who loves high-quality branded perfumes and has not heard of Euphoria ?! We are almost convinced that it is not. Well, it turns out that the gentle sex strongly recognizes the masculine scent Calvin Klein Euphoria Gold. This is an incredible and stunning scent that gives you what you deserve, namely – luxury. Glamorous and bold, Euphoria Gold for Men is a highly preferred scent of women who prefer to make their skin stronger fragrances. The fragrance is part of a limited series that continues the line of well-known Euphoria perfumes. Perfume engages in our fragrance with the fresh notes of lemon and ginger, which imperceptibly blend into the sweetness of cinnamon and honey. To them are added the aromatic notes of amber, patchouli and vanilla for a truly stunning aromatic finish.
It's time to reveal a little secret about the Paco Rabanne Black XS.
Although the series has masculine and ladies fragrances, many ladies prefer to get the masculine aroma. Suppose you bought them as a gift to your mate. Black XS so much liked the ladies that even gentle creatures who would not have a masculine scent on their skin want to be close to the luxurious perfume. It is for this reason that perfume is often the preferred gift for men, and women simply enjoy it from a short distance.
Many women love it both on their halves and on themselves. This scent of fashion house Prada gives a sense of freedom and freshness to the spirit. They are inherent to the free-flowing people and do not distinguish men from women. Perfume is a peculiar interpretation of a classic fragrance, transported over time and perfected with the soothing scent of lavender.
These are some of the most preferred and worn men's fragrance. Many ladies choose perfumes intended for the opposite sex. This has been a trend for many years and has become more and more tangible. If you want to experiment with a new intoxicating scent, do not hesitate to test one of these luxury perfumes.
Do you have a favourite masculine aroma, whether you use it personally or just have it felt on the male sex? We will be glad to share your opinion in a comment under the article!