Pierre Bourdon – one of the most innovative perfumers of his generation
Born on the 9th of March 1946 in Paris, France, Pierre Bourdon considers the creation of a perfume to be a work of art. But, before he discovered for himself the beauty of this work of art, he had earned a degree in a very different sphere – political science (he graduated the Political Studies Institute).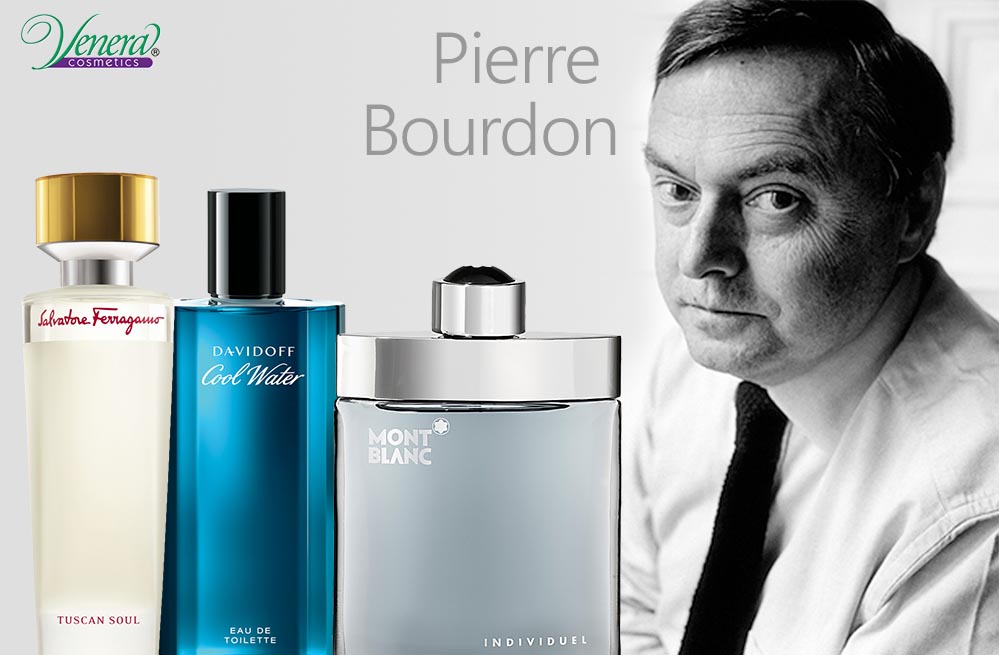 After his graduation he made a dramatic turn and went to study raw materials at Roure (now Givaudan) in Grasse for 5 years. After he finished his perfume studies, he went back to Paris where he gained a lot of experience specializing in the sphere of products for personal hygiene (soaps, body lotions, etc.).
In 1982 he became one of the co-founders of Takasago Europe. The 1990s was the period when he started working for Quest and, in the mid-1990s, he became the director of the Paris office of Creative Resources. He is often described as one of the most innovative perfumers of his generation – his vision of contemporary perfumery is connected with innovation, quality, and modernity. After a long and productive career, Pierre Bourdon put an end to his professional life, and, since late 2007, he is retired.
Here's his interesting opinion on the choices of perfumes we make: "The choice of a perfume has as much to do with the regional culture as with one's preferences. It is even much more controlled by existing social codes than by desires believed to be one's own."
In an interview he was asked to link his creative sensibility to a pictorial style. Here's his answer to this challenge, "The period between impressionism and fauvism – a creative period which balances on figurative interpretation and transcendental reality. Having said that, I am equally fond of Vermeer's paintings, in which the reproduction of light is almost supernatural."
Some of Pierre Bourdon's creations you will find in our online shop:
Do you have a favourite perfume by the creative perfumer Pierre Bourdon? Share it with us in the comments below!