Christmas gift for women – what should we give?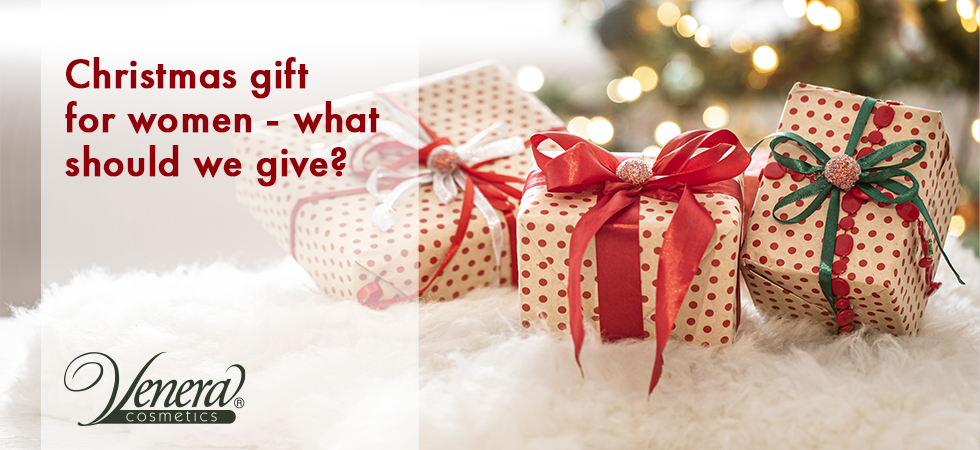 Even though it is cold around the Christmas holidays, they are the time of the year when we feel the strongest warmth, humility, and gratitude. The time spent with our closest people, our favorite food, the rest, and last but not least, the gift for Christmas makes us happy and makes us look forward to those December days.
Despite the good emotions, in our quest to choose a good gift for our loved ones, it often happens that we become stressed, unsure, and anxious. Giving a nice present is just as enjoyable as receiving one. And if you have a woman in your life who loves good fragrances, then you will not be mistaken if you choose a perfume.
In this article, we have prepared a list of 8 incredible woman's perfumes, which will fit perfectly with your list for Christmas shopping.
• Chanel Coco Mademoiselle Eau de Parfum – We start our list with a classic in the women's fashion, skincare, and perfumery – Chanel. The fragrance Coco Mademoiselle has that sophisticated, classy, and romantic scent, combined with a modern, youthful touch. It is suitable for every delicate and feminine lady. Despite its fresh citrusy notes, this perfume can be worn not only on warm days of the year but on the cold ones as well. Refreshing tangerine, orange, and bergamot open the scent which soon merges into a floral bouquet of rose, jasmine, mimosa, and ylang-ylang. Finally, we find warming and earthy notes of vetiver, vanilla, tonka bean, and musk. Chanel is among the most loved perfumes for women and with this fragrance, you won't disappoint any girlfriend or loved woman who wants to feel elegant this Christmas.
• Calvin Klein Beauty – This is another opulent and refined fragrance that will captivate the senses of every woman. With its clean, floral scent this perfume will make you feel very feminine and elegant. The top notes include ambrette seeds and the heart – delicate, floral notes of jasmine. The base aroma is made of warm, oriental notes of cedarwood, which soften the perfume and give it depth. The fragrance Beauty by Calvin Klein has a very long-lasting scent which is suitable for everyday and occasion. With this perfume, you will make every delicate lady very happy.
• Givenchy Ange Ou Demon – For the passionate, adventurous, and mystic women in your life Givenchy Ange Ou Demon would be the perfect holiday gift. This bold scent is one of those perfumes for women that you can't forget. It has floral and oriental notes with a mysterious and warm scent. The initial scent of fresh herbs and citruses is made of saffron, thyme, and tangerine. In the heart of the composition, we feel an opulent scent of exotic flowers, among which lily, ylang-ylang, and orchid. Fragrant vanilla, sweet tonka bean, oakmoss, and rosewood make up the base aroma which will make every woman irresistible. It is an amazing gift idea for young girls who love challenges.
• Clinique Happy – As the name of this Clinique perfume suggests, this fragrance really brings happiness. If you have a loved woman in your life, who is always cheerful, smiling, and positive, then this perfume will fit her personality perfectly. The initial scent of the perfume is fresh, fruity, and citrusy. In it, we sense orange, grapefruit, tangerine, apple and plum. The middle and base notes have a predominantly floral scent – lily-of-the-valley, freesia, rose, orchid, lily and magnolia. They all create a delicate, fragrant bouquet, combined with warm notes of amber. Surely, Happy is among the freshest perfumes for women, which you can find.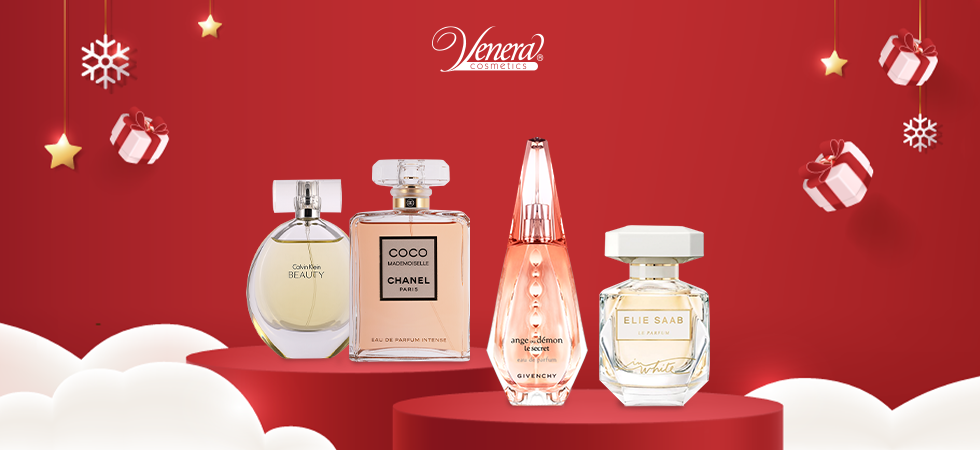 • Versace Crystal Noir – This perfume is a perfect choice for any mature woman who loves the elegant style. It is incredibly suitable for an evening and winter scent, so be sure that every lady who receives this perfume will use it throughout the entire cold season. Incredibly long-lasting and sophisticated, this classic fragrance by Versace is truly irresistible. Deep, spicy notes of cardamom, ginger and black pepper merge into a tropical, delicate aroma of coconut, gardenia, orange blossom, and peony. In the base, this sensual fragrance hides amber, musk and sandalwood. Versace Crystal Noir is really a perfect gift for any occasion.
• Armani Code Absolu Femme – This opulent perfume by Armani has warm, oriental and mysterious notes of spices. With its cozy, deep scent this perfume is suitable for use throughout the whole year. It would also be a perfect addition for special occasions and evening events. Warming ginger, fresh tangerine and gentle neroli make up the top scent. The aroma of white flowers of tuberose, orange blossom and jasmine follow in the heart and in the base – deep, oriental notes of tonka bean, vanilla, and sandalwood. This is a seducing and irresistible perfume, perfect for every confident woman who loves the attention.
• Yves Saint Laurent Elle – The perfume Elle by the French fashion house Yves Saint Laurent charms and seduces with its romantic, feminine scent. It is great for every young lady who loves the floral, woody scents. The perfume is an amazing choice for an everyday scent, as well as for any season and occasion. Sweet litchi, refreshing lemon, and gentle peony start the composition. In the heart, we find a rich bouquet of flowers, among which rose, jasmine and freesia. The long-lasting, intense scent of the base aroma is due to ambrette seeds, vetiver, cedarwood and patchouli. Besides its opulent scent, this perfume is a great present because of its elegant, pink bottle as well, which every woman will fall in love with.
• Elie Saab Le Parfum – The fashion and perfume brand Elie Saab stays true to its fairy, feminine and very delicate style with the clothes, as well as with the perfumes it offers. This fragrance is one of those perfumes for women, which are suitable for ladies of all ages and are great for any occasion and weather. It would be a great gift for a loved woman, who likes clean, unpretentious scents. The aroma starts with notes of orange blossom and jasmine and immerges into a sweet, woody scent of honey, patchouli, rose and cedarwood. Light, beautiful and simple, this perfume deserves to be in your list of Christmas gifts for someone special or even for yourself!
We hope that with this list of gift ideas we have helped you make a loved one happy and that we have contributed to the magical moment of opening the presents. Christmas is the time when we want to be generous, good and grateful. And we can help you smell magical, as well!