The amber scent in perfumery
Amber has been famous for its charm, warmth, and grace ever since antiquity. There are a lot of poetic descriptions of this fossilized resin: Tears of the sun, Tiger's soul, Hardened honey, Window to the past…
The usage of amber for its scent dates back to ancient times when in ancient China they used to burn amber during their different celebrations (when amber is heated oil of amber is produced). But do not be mistaken – modern perfumes do not use actual amber! The main reason for this is that actual amber produces very little scent that is insufficient for perfumery purposes.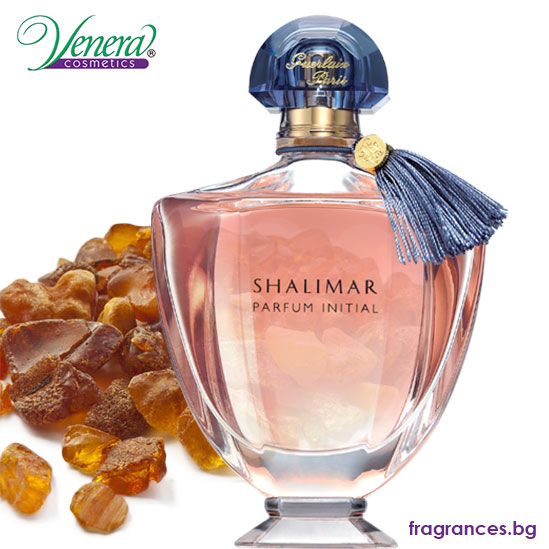 However, there are plenty of perfumes that indicate amber as their key component. In these cases, "amber" is used as an expression of the quality of the perfume – that is a warm, rich fragrance with oriental and earthy notes.
The "amber" scent in perfumery was originally derived from ambergris and/or labdanum. However, as the sperm whale, whose intestines produce ambergris, is an endangered species now, the perfume industry uses mainly labdanum in order to achieve the golden warmth of amber.
Here are some of the most famous perfumes that include this fictional component:
Alien EDP by Thierry Mugler – created by Dominique Ropion and Laurent Bruyere, Alien was launched in 2005. This mysterious elixir is an embodiment of absolute femininity. Seductive and sensual, this perfume leaves you the feel of a delicate cashmere touch. With its Indian jasmine top notes, its heart of woody notes, and its warm white amber base notes, Alien is a perfume for women who are not afraid of being different.
1 Million EDT for men by Paco Rabanne – launched in 2008, Paco Rabanne 1 Million is a label of power, wealth, and luxury. Its impressive fragrance is specially created for the contemporary man. Top notes: grapefruit, mint, red mandarin; middle notes: rose, cinnamon, and spices; base notes: leather, wooden notes, amber, and patchouli – what more can you want?
Chloe EDP for women – created by Amandine Marie and Michel Almairac, this fragrance was launched in 2008. Even though this perfume is light and fresh, it is impressively strong – with its amber base notes, it is perfect for becoming someone's signature scent. It is very suitable for the strong free-spirited woman.
Shalimar Parfum Initial EDP by Guerlain – created in 2003 by Maurice Roucel, this exceptionally feminine and elegant perfume is created to seduce and fascinate. Its delicate and sophisticated fragrance possesses mysterious oriental sensuality. Its romantic and seductive warmth is achieved by the base notes of amber, musk, vanilla, and white honey.
The One by Dolce & Gabbana – launched in 2008, this elegant perfume is modern, but it has all the premises of becoming a timeless classic. As Stefano Gabbana says, it is "not a banal classic, but a classic men's fragrance that would last for years and be the type of scent that women adore." Its woody-oriental composition owes its masculinity to the base notes of amber, cedarwood, and tobacco.
What's the amber perfume that stole your heart?